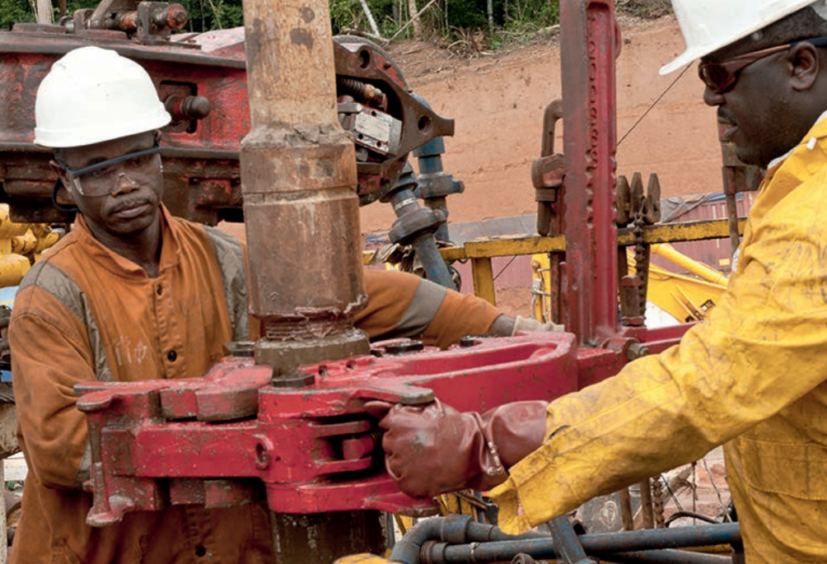 Maurel et Prom intends to hold its production roughly stable in 2020 as the company focuses on riding out the current storm.
Following the early March price crash, Maurel reviewed its spending and found a number of areas for reductions. These include a more than 20% reduction in operating expenditure and 15% in G&A, representing around $25-30mn of savings.
Various optimisation plans are under way, with development capital expenditure cut from $130mn to $50mn. Development drilling has been halted on its Ezanga licence in Gabon, as of March this year. More measures are expected to cut costs further.
The company plans to produce 28,000 barrels of oil equivalent per day, including 18,400 bpd in Gabon, 4,000 bpd in Angola and the rest gas in Tanzania's Mnazi Bay. Gabonese production will fall from 19,828 bpd in 2019, while the Angolan asset produced 4,484 bpd in the period of 2019 that Maurel controlled it.
Assuming a $30 per barrel Brent price for 2020, Maurel said it expected operating cash flow in the 2020 financial year would be $100 million.
"We are currently experiencing strong economic headwinds, but are firmly positioned to weather this environment," Maurel's CEO Olivier de Langavant said. "With regards to economic conditions, our teams are fully operational and focused on delivering on our cost savings plan to preserve cash flow generation and secure M&P's future."
The company amended its financing agreements in March, reducing repayments during 2020 and 2021. It has a $600mn facility from a group of lenders and another $200mn – of which $100mn is undrawn – from its major shareholder, Pertamina International Eksplorasi Dan Produksi (PIEP).
"Thanks to the recently announced amendments to our debt facilities, we have also managed to enhance our liquidity for 2020 and 2021, which will help us maintain a robust profile. We will take advantage of these challenging times to reshape the company and strengthen it for the long term," de Langavant continued.
Maurel spudded the Kama-1 exploration well in December 2019. It found oil shows but reservoir quality was poor.
Spending this year will consist of $80mn of capex, $30mn on exploration and $105mn on financing costs.
Recommended for you
X

Oil futures rebound masks strain on plunging physical market