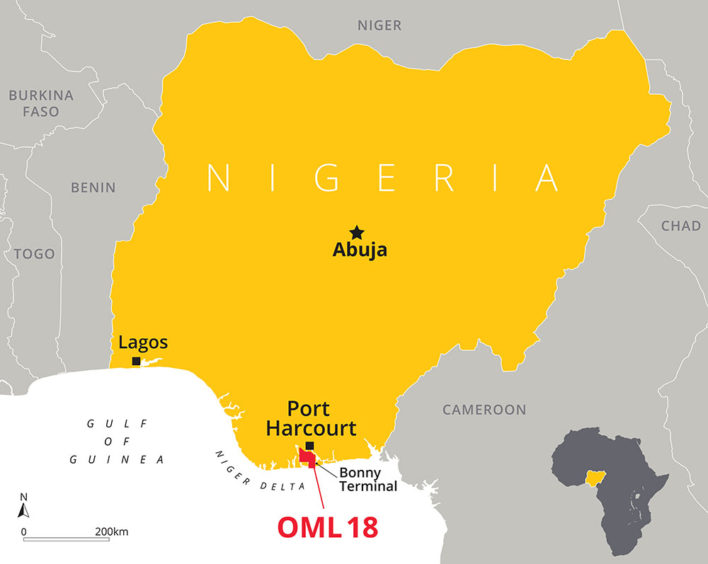 San Leon Energy has received $40 million under its loan notes agreement in Nigeria, while changing the terms of its lending.
Under the new agreement, San Leon is owed $82mn, with another payment of $10mn due by October 6 this year. The rest of the loan is due to be paid off in three quarterly payments, starting on July 2021 and being completed by December 2021.
San Leon has received just over $190mn in payments from its loan, with around $74mn held in cash as of April 7. It has no debt. The loan notes were originally worth $175.5mn. The loan notes have an interest rate of 17% per year.
Midwestern Oil & Gas is the guarantor of the loan notes. Midwestern also has a 13.18% stake in San Leon and a 60% stake in Midwestern Leon Petroleum.
San Leon is in a "very strong position armed with such significant cash. We believe that this is a situation that will continue," said the company's CEO Oisin Fanning. "San Leon has around US$100 million of additional loan notes and interest receipts expected by the end of next year, as well as income from the provision of our technical services to Eroton as operator of OML 18."
The company also expects dividends from its indirect stake in Eroton Exploration and Production, the operator of OML 18. San Leon has an indirect economic interest of 10.584% in OML 18. In its interim results from September 2019, San Leon noted that Eroton had been unable to pay dividends, which had required Midwestern to borrow cash in order to be able to pay back San Leon.
An alternative crude oil evacuation and storage system (ACOES) is being installed on OML 18, with a link running to a floating storage and offloading (FSO) vessel, named ELI Akaso. The pipeline is due to be completed, and ACOES commissioned, in May.
Recommended for you

Africa Oil sees progress looming in Nigeria, Kenya