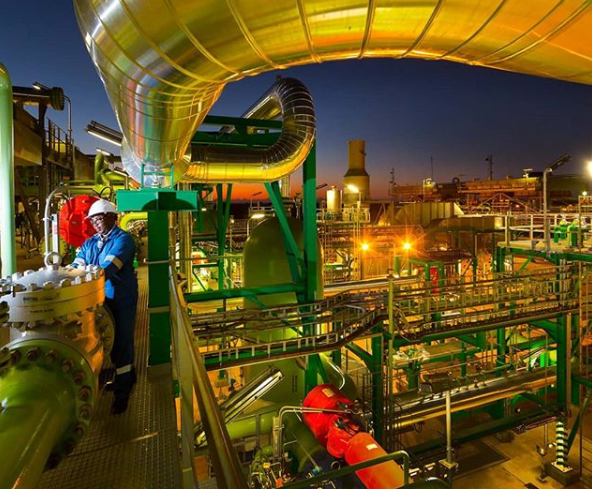 Sasol will shutdown its Natref refinery as of Arpil 9 in response to the "unprecedented decline" in fuel demand, stemming from South Africa's lockdown aimed at halting the spread of coronavirus.
People have been restricted to their houses since March 27 and restrictions are expected to run for 21 days. Sasol said it had reduced its expected liquid fuels sales to 50-51 million barrels in the 2020 financial year, from the previous guidance of 57-58mn barrels.
Sasol works with Total South Africa at Natref, holding 63.64% and 36.36% respectively in the 108,500 barrel per day refinery in Sasolburg.
Sasol's Secunda synfuels operation has also been reduced by 25%, although this may be reduced further depending on the fuel market. The company's mines are continuing to operate, despite lower demand. The synthetic fuels work will be focused on chemicals production.
Synfuels production should be around 7.3-7.4mn tonnes in the financial year, down slightly from the previous expectation of 7.7-7.8mn tonnes.
More details on production and expectations for the year will be released this month in the company's business performance metrics report.
A "small number" of Sasol's employees have tested positive for coronavirus but this has not had an impact on the company's operations.
The company set out plans in March to cut costs and raise cash. Sasol said it had made progress on this regard and was "proactively identifying further measures to provide an additional buffer against short-term volatility".
According to Google's Community Mobility Report for South Africa, travel for recreation and retail has dropped 79% since social distancing measures were introduced, while grocery travel is down 60%, transit down 80% and workplaces down 49%.
A class action suit was launched this week in the US against Sasol, complaining of false and misleading comments, focused on the company's Lake Charles Chemicals Project (LCCP). Sasol is listed in the US, in addition to in South Africa.
The suit noted the various cost overruns at the LCCP, concerns about "unethical and improper" reporting at the facility and a fire in January.
Recommended for you

Sasol faces tough questions on transition at AGM