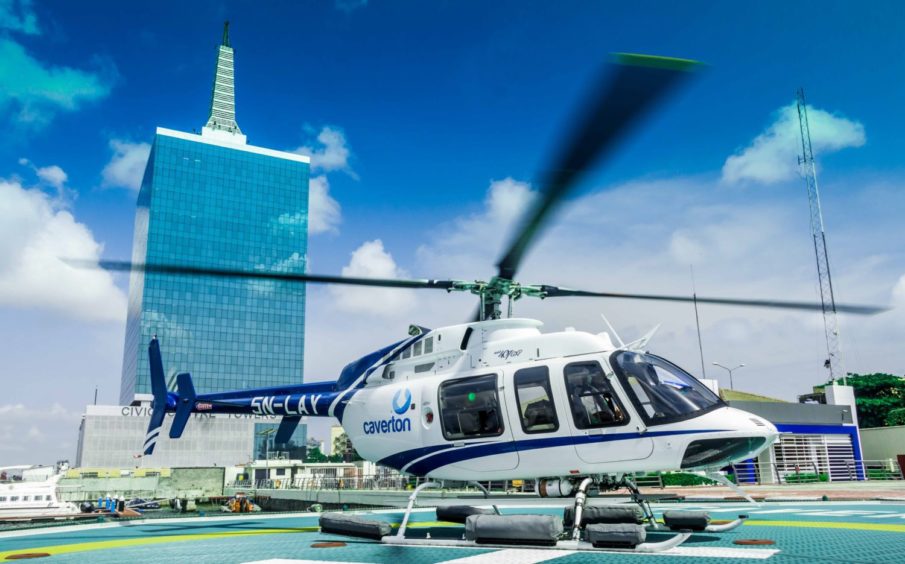 Rivers Governor Nyesom Wike has ordered Caverton Helicopters to halt operations in the state, as the row over a flight into Port Harcourt escalated.
Caverton has shown it is an "enemy of Rivers people and is hereby declared persona non grata in Rivers State", Wike said in a televised broadcast.
The company can only operate in the state "at its own risk", he continued, as chairmen of local government areas have been "directed to close their offices and prevent their operations".
In the original statement announcing the arrest of the two Caverton pilots, Rivers officials had raised the prospect of insecurity in the state as a result of the company's actions. Wike double down on this, saying the Caverton flight had come at a time when there had been "credible intelligence reports, about plans by enemies of the state to traffic carriers of the dreaded coronavirus into the state".
The governor said the unnamed enemies of the state planned to increase infections of coronavirus in Rivers and frustrate measures taken to restrict this.
Caverton, in response to the initial arrest of its pilots, said it had authorisation from the federal authorities for its operations. Wike complained the federal government had not informed Rivers of the permits, which violated state laws and containment orders.
The offshore support company did not respond to requests for additional comment. Caverton Helicopters is a part of the wider Caverton Offshore Support Group.
"We insist that the state government must equally be informed and taken into confidence in the process," he said.
The two pilots were charged with four counts on April 7, including intentionally disobeying a lawful order from the governor and contraventions of the quarantine act. The 10 passengers were also charged on four counts.
"We have sworn to protect the lives and advance the wellbeing our people, and nothing can stop us from taking all necessary steps to prevent or stop any person, action or activities that would endanger the lives of our citizens," Wike concluded.
The Obio Akpor area's chairman Solomon Abel Eke announced this morning that he had sealed the offices of Caverton Helicopters, in line with Wike's directive.
As of April 8, there were 276 cases of coronavirus in Nigeria, with 22 new cases reported. Of these, 15 were in Lagos.