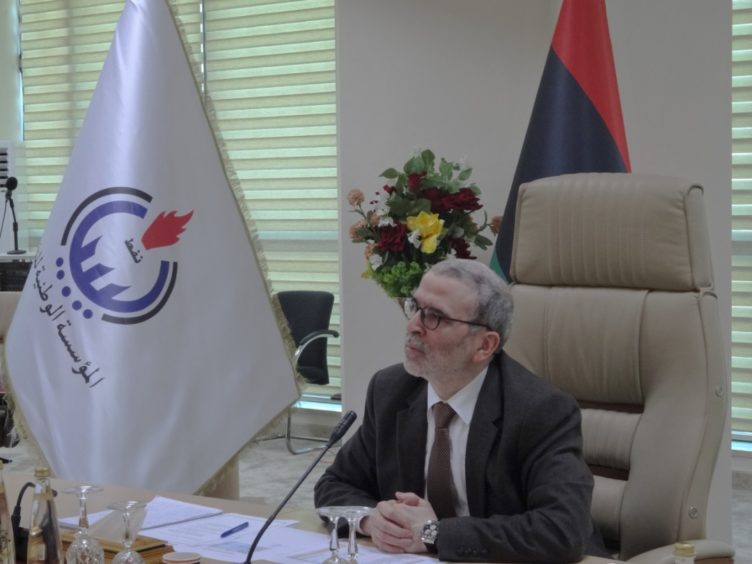 Crises are proliferating in Libya, with the conflict continuing to rage despite high-level assurances of ceasefires in response to the coronavirus pandemic.
Water supplies were cut off to Tripoli last week and the National Oil Corp. (NOC) said a gas pipeline to power stations and local industry had been closed.
NOC said the pipeline had been illegally closed on April 9. It was supplying 200 million cubic feet (5.66 million cubic metres) per day of gas to cement factories and the el-Khoms and Misurata power plants.
The pipeline was shut in the Sidi el-Sayeh region, at the LVS-5 valve, NOC said.
The company and its subsidiary, Brega Petroleum Marketing Co. (BPMC), are importing diesel to supply those power stations that can consume liquid fuels. This solution does bring with it higher costs, though, putting more pressure on budgets.
"At a critical juncture in the fight against COVID-19, some Libyans decided to abuse the situation and starve the capital of electricity. This puts more pressure on NOC to import large quantities of fuel, which is especially difficult due to the new restrictions put in place to stop the spread of the disease," said NOC's chairman Mustafa Sanalla. "This criminal and inhumane closure must end immediately without delay."
The reported spread of coronavirus in Libya has been small, with only 26 cases and one death, according to the Johns Hopkins data. Given the instability in the North African country it would be impossible to vouch for the accuracy of this.
The United Nations issued a statement last week condemning the shelling of the Al Khadra General Hospital, in Tripoli. Attacks on medical personnel, hospitals and facilities "may constitute war crimes", the UN said, going on to call for a ceasefire and "humanitarian pause … in order to save lives and enable the Libyan authorities and their partners to devote all their energies to stopping the spread of COVID-19."
Water supplies to Tripoli are delivered by grandiose infrastructure projects. A group said to be loyal to the eastern-based Libyan National Army (LNA) in Shwerif halted supplies.
Meanwhile, the Tripoli-based Government of National Accord (GNA) has also stepped up its attacks in the last few days to the west of the capital.
As of April 6, Libyan output had fallen to 89,933 barrels per day of oil.
Recommended for you

Waha Oil restarts Faregh field