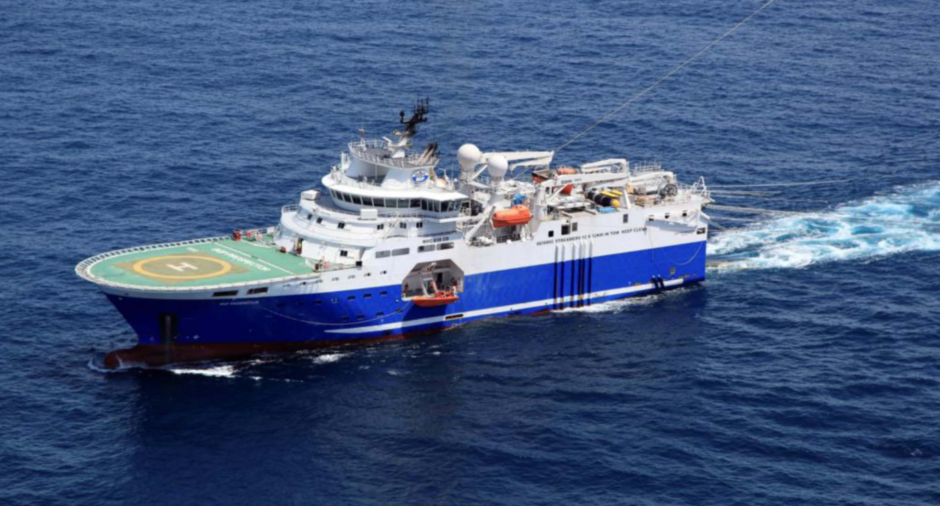 TGS has begun a 3D seismic survey offshore The Gambia, under its Gambito 2020 programme.
The seismic company said the work was being carried out with BGP, using the BGP Prospector vessel. The ship has recently completed work in northern Senegal for TGS.
Work will take around three months with a full dataset available in the second quarter of 2021. The survey will be used for a future licensing round. TGS is working on the survey with The Gambian Ministry of Petroleum & Energy.
The Gambito 2020 survey will cover 4,770 square km in the deep and ultra-deepwaters. The company said its 2D seismic grids on the area had identified extensive basin floor fans and described the area as looking "highly prospective".
Starting this survey is TGS' "latest step to increase our extensive subsurface survey activities in the MSGBC Basin, a prolific region in offshore West Africa. TGS' unique combination of seismic and interpretation products in the area will offer our customers critical insight into supporting their E&P plans in this region," said the company's CEO Kristian Johansen.
TGS has recently worked on the Jaan survey, which covered around 30,000 square km with 3D multi-client seismic. Gambito 2020 is adjacent to the Jaan work, which was carried out by TGS, PGS and GeoPartners.
The Jaan survey covered Blocks A1 and A4 in The Gambia, in addition to areas offshore Senegal and Guinea Bissau. TGS began a shoot in northern Senegal in February, which was also intended to support a licence round.
Shearwater GeoServices announced it had won work offshore The Gambia in January, from Australia's FAR, on parts of Block A5.