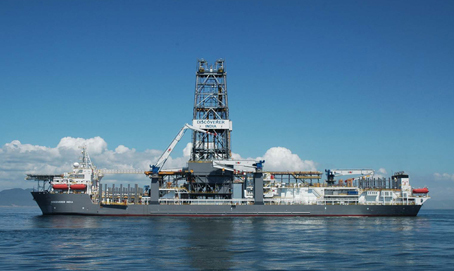 Burullus Gas has ended a contract for Transocean's Deepwater India rig, which had been operating in Egypt.
The drilling company announced the contract's end in its fleet status report. The contract was ended as of April, Transocean said.
The Deepwater India had been contracted for work at a $170,000 per day rate. Burullus signed up for the drilling rig in July 2019, with the rig starting work for it in September.
Under the initial deal, the rig was to work for Burullus for 120 days, to be followed by six one-well options for work in Egypt. This would have seen the Deepwater India come off contract in December, at a rate of $135,000 per day.
According to Transocean, Burullus will pay a termination fee for bringing the contract to an end early. The drilling company had expected it to run until August.
It was not all bad news for Transocean in its update, though, with Beacon Offshore extending the contract for its Deepwater Asgard rig in the US Gulf of Mexico. Notably, Transocean managed to improve pricing on the rig, with the day rate increasing to $240,000.
Furthermore, Transocean also said it would provide the Paul B Lloyd, a harsh environment semisubmersible, to Chrysaor in the UK North Sea. The operator had bought assets from Transocean's previous customer, ConocoPhillips UK, and was changing rigs from the Transocean 712, a midwater semisubmersible.
Chrysaor completed its purchase of ConocoPhillips' local assets in October 2019.
Recommended for you
X

Equatorial Guinea to ease regulations