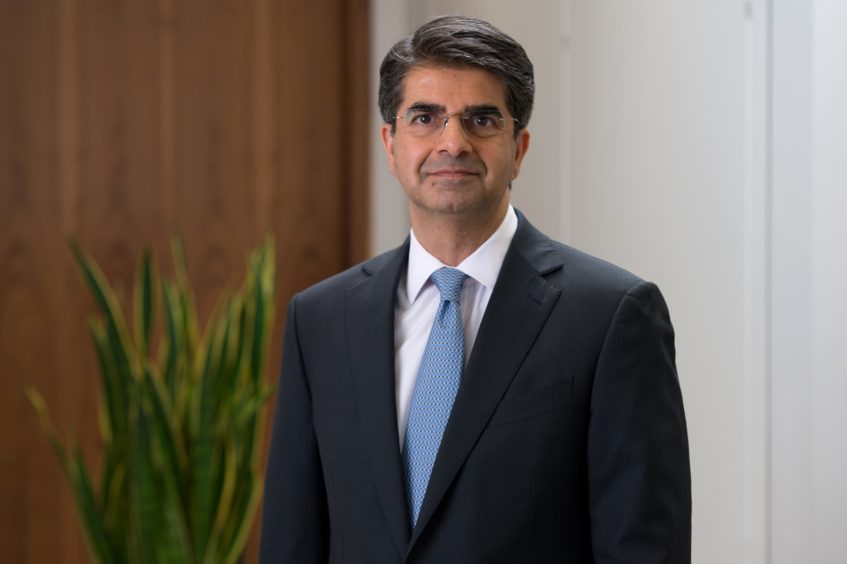 Tullow Oil has appointed Rahul Dhir to serve as its new CEO and an executive director, with Dorothy Thompson returning to her role as non-executive chair.
He will take the position in July.
Dhir is currently CEO of Delonex Energy, a private equity-backed African explorer. Before founding Delonex, which was set up in 2013, he was managing director and CEO of Cairn India, from 2006 to 2012.
"I am very excited at the opportunity to lead Tullow and re-establish it as an iconic company in our industry. The company has high-quality assets and great people," said Dhir.
"It also has a unique position in Africa, built on a proven track record of responsible operations, strong relationships and a commitment to sustainability. I am looking forward to working with the team and the board to re-build an exceptional business."
Thompson, who had taken over as the head of the company in December 2019, noted Dhir's "oil and gas, financial and African experience combined with his record of strong leadership".
Delonex has achieved exploration success in Chad and is working in Kenya and Ethiopia. The company is working with Delonex on Kenya's Block 12A.
The company is backed by Warburg Pincus, which set it up with a $600 million line of equity financing.
Tullow's leadership was shaken up in December in a dramatic day of reckoning that saw production expectations reduced. Paul McDade and Angus McCoss, the then CEO and exploration director respectively, stood down from their positions.
Production expectations in 2020 were reduced to 70,000-80,000 barrels per day and then to 70,000 bpd for the next three years. Analysts had expected output in the mid-80,000 bpd range.
In March this year, Tullow set out plans to reduce spending this year and added further reductions in early April. Capital expenditure is expected to be $300 million this year, with $65mn of decommissioning costs. It is also planning to raise $1 billion through asset sales, although what was up for grabs is unclear.
Based on production of 70,000-80,000 bpd, and prices at $35 per barrel, Tullow expects to generate free cash flow.
Recommended for you

Tullow targets transformation through debt payments