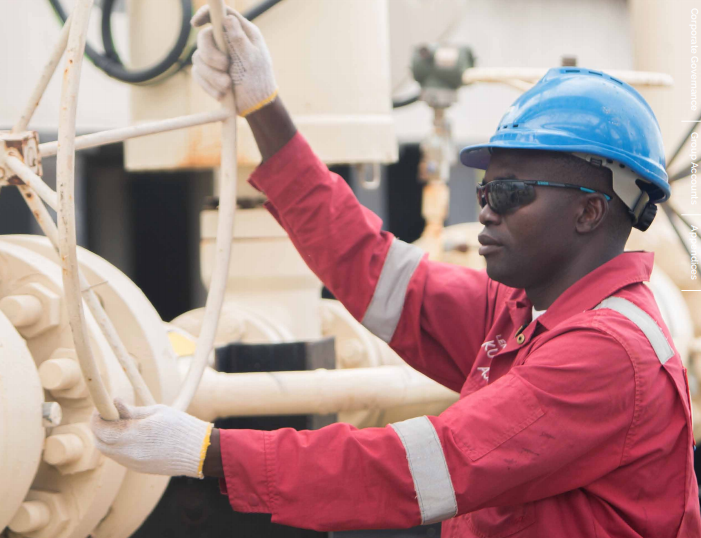 Demand for Wentworth Resources' gas in Tanzania will stay flat this year, with heavy rains driving hydropower generation, but things should pick up towards the end of 2020.
Revenue for Wentworth reached $18.6 million in 2019, up from $16.2mn in 2018, while net profit reached $2.4mn.
Cash reserves are increasing, reaching $14mn at the end of March, with no debt. As a demonstration of the company's positive outlook, it is paying out $3mn worth of dividends for 2019.
"We like the concept of returning cash to shareholders, it is the right thing to do to be a sustainable investment proposition," Wentworth's CEO Katherine Roe told Energy Voice.
The company is keen to find a mix between sustainable dividend payments and reinvestments in Tanzania. "It has to be the right kind at the right time, we don't want to just build up cash on the balance sheet," Roe continued.
There are no capital expenditure requirements this year at Mnazi Bay, in southern Tanzania, where Wentworth holds a 31.94% stake. Production from the five wells on the field can reach 100 million cubic feet (2.83 million cubic metres) per day, while demand in 2020 is expected to be 65-75 mmcf (1.84-2.12 mcm) per day.
The contract for Mnazi Bay allows for production to increase to 130 mmcf (3.7 mcm) per day, which Roe said would require the drilling of an additional well. "There are other opportunities outside Mnazi Bay for gas developments, with the pipeline to the north running at only around 10% utilisation."
To spend money on new projects would require greater certainty about demand. Recent heavy rains have displaced gas and driven increased output from hydropower capacity. The rainy season typically comes in April and May.
The Kinyerezi-1 and -2 plants run on gas and an expansion for the former is expected to come on line by the end of the year. It had previously been expected to start in mid-2020.
Spending for Wentworth is "not this year, not next year, but in the coming few years. At the moment we are planning significant capex in 2024 when we put in compression."
Tanzania has been seen as a difficult locale for companies. Roe was upbeat on the country's prospects, though, with receivables being paid off and the involvement of Tanzania Petroleum Development Corp. (TPDC) in Mnazi Bay helping provide some surety.
TPDC buys the gas at the wellhead from the Mnazi Bay partners and sells it to Tanesco, the state power generator. Tanesco had been in a tough financial position but has now repaired its balance sheet, Roe said. "The whole system is working better. Tanesco pays TPDC and TPDC pays us. Everyone can make a margin, it's just better economics."
There has been some talk of contract renegotiations. Wentworth's CEO was unconcerned. "There's always a risk, it never goes away, but we have TPDC as a partner and they get their share of profit gas. Furthermore, the government gets the largest take from the Mnazi Bay contract, while the gas price is also low. That's not easily renegotiated."
Recommended for you

Total talks up Papua LNG plan with authorities