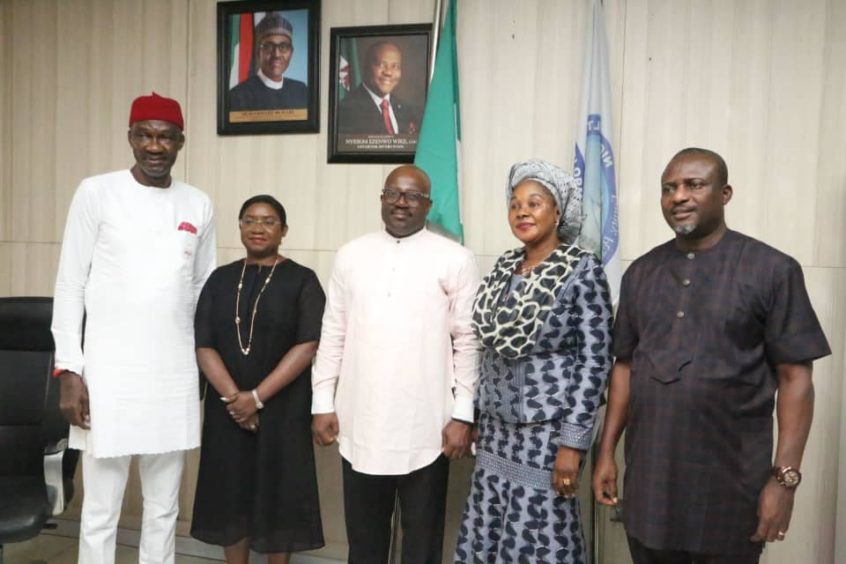 Nigerian President Muhammadu Buhari's decision to extend the executive of the Niger Delta Development Commission (NDDC), until the end of the year, has been met with varying responses.
A statement from the presidency at the end of April said the extension for the Interim Management Committee (IMC), led by Keme Pondei, would cover a forensic audit of the agency.
Buhari also voiced his support for the NDDC to support the Niger Delta states in their work to tackle coronavirus, with the provision of 6.25 billion naira ($16 million).
The NDDC is financed by a 3% levy on spending by local oil and gas companies. Shell, for instance, paid $136.6mn in fees to the commission in 2019.
NDDC said the next phase of the forensic audit had been launched on April 25, which gave contractors the chance to verify their work and relationship with the agency. The work covers more than 8,000 projects in the nine states, it said,
The audit is intended to cover the commission's work from 2001 to 2019. NDDC's Pondei said the audit was "not for auditing sake. It is an exercise which will change the trajectory of the region. It is an objective undertaking to account for the resources available to the Commission over the years."
The work should provide insight into those that have taken advantage of the NDDC, he said. The commission is intended to provide for the "rapid development of the Niger Delta to create an economy that will serve the needs of its people long after the oil resources are gone".
Those opposing the audit are part of a "grand conspiracy to loot the commonwealth", he said. The official went on to praise the Minister for the Niger Godswill Akpabio for his support of the plan.
Lead consultant on the forensic audit Kabiru Ahmed said the work would open a "new chapter" and reverse past failures. The final support will be submitted to the government in January 2021, it said.
Critics have accused the backers of the audit as using it to conceal misdeeds. A statement from the Niger Delta Frontline Coalition's Ofonime Akpanikon said the IMC had been installed illegally and that the audit was intended to "hide the nefarious activities and plans of the minister [Akpabio]".
While the audit is under way, the Nigerian Senate has also begun an investigation of the IMC, following a motion from Rivers State Senator George Sekibo. An investigation has been launched and is due to provide findings within four weeks.
Recommended for you

The Tinubu presidency and Nigeria's energy challenges