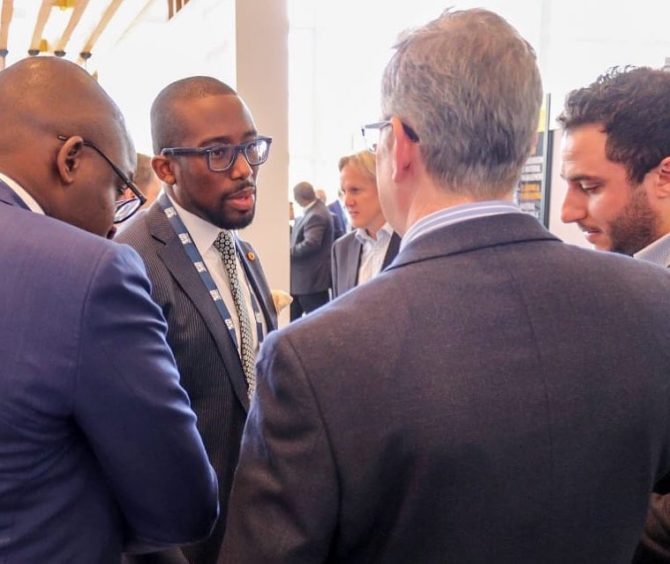 Nigeria is under particular strain as a result of the low oil price crisis, industry participants said during a webinar, demonstrated by a government decision to plan for $20 per barrel oil.
"No oil, no Nigeria" economist BJ Rewane said during the "Strategies to Navigate the Oil & Gas Business Through the Global Pandemic" discussion, organised by DMG Events. At the end of 2019, Nigeria set its benchmark budget price at $57 per barrel, cutting this to $30 in March – at the time calling this the "worst case" scenario.
This week Nigerian Finance Minister Zainab Ahmed revealed that the government was now basing its calculations on $20 per barrel.
The government was already taking aggressive steps to bring down costs, Oando Energy Resources' COO Alex Irune said, with Nigerian National Petroleum Corp. (NNPC) and its upstream subsidiary, Nigerian Petroleum Development Co. (NPDC) demonstrating a new "level of aggression" in tackling budgets.
Independents like Oando are facing a challenge of how to control their destiny, with Irune noting the importance of tackling operating expenditure. Cutting costs is even more important when considering that Nigeria will see a mandated reduction of around 22% as part of its contribution to the OPEC cuts.
The much-delayed Petroleum Industry Bill (PIB) would have provided guidance on how to distribute cuts, Irune said, while also bringing more flexibility into how production is taxed. "When oil prices are low, tax is low, and as price creeps up tax increases" under the PIB, he noted.
The Oando executive went on to note there were three levers to operations: those costs that are flexible and can be reduced by companies such as human resources, fixed costs such as pipeline tariffs and security and the policy environment.
"Getting oil out of the ground is not the challenge in Nigeria. We need an enabling environment driven by policy," he said. There have been positive signs from the government, such as progress in speeding up the Department of Petroleum Resources (DPR) but much uncertainty remains.
Another part to the industry is financing, where Stanbic IBTC Bank's Oluwatoyin Aina noted the importance of co-operation with operators and government. Aina flagged a past tendency to overpay for assets by local companies, as seen in a number of deals struck with majors.
"Overpaying causes a lot of financial strain and creates a 'winner's curse', from when bidder just wanted to own an asset – at the detriment of sustainable development. Financiers have an important role to play in ensuring that loans are based on the borrowing capacity of the assets," Aina said.
The impact of the slowdown is already being felt in Nigeria, Standard Chartered's managing director of energy and natural resources Ade Adeola said, noting examples such as Eroton Exploration and Production. The company has suspended a planned $1.5 billion campaign that would have involved around 50 wells.
Total has also paused development of its Preowei project in the offshore.
Adeola said one of the most important lessons of the 2014 price crash had been a shift towards hedging. "Almost every independent operator producer now hedges a significant portion of production," he said, with coverage of a year or two. This provides scope for them to service debts and maintain opex through the down cycle.
While there is pressure on banks and the government to do more to sustain the sector, there are limits to how much scope they have. Banks, for instance, have a duty to their own shareholders and backers, which imposes limits on how much flexibility they can provide.
The government, meanwhile, is also under broad pressure given the reduction in tax revenues and wider economic pressures.
The country is facing a double crisis in that while inflation is high, a recession is building, Rewane said. This leaves the central authorities in a dilemma over how to respond. Cutting interest rates would stoke inflation, Rewane noted, but going the other way would depress growth.
While there are calls for sector-specific support, the government has a number of calls on its time and cash.
Recommended for you

Nigeria owes its energy company $6bn in fuel-subsidy debt