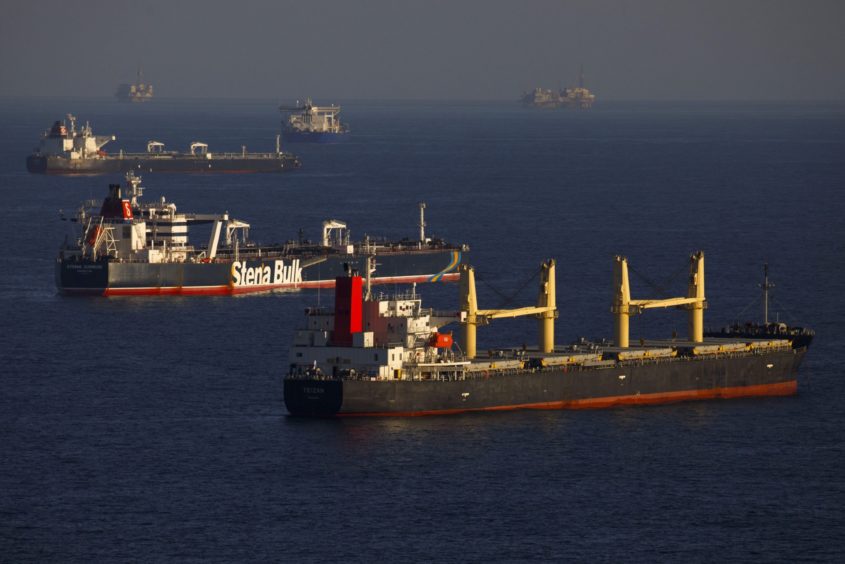 Middle East and African banks face mounting pressure from the gathering macroeconomic storm and oil price pressure, Fitch Ratings has said.
From mid-March to the end of April the ratings agency reviewed 100 banks, with 86 institutions seeing some sort of negative move.
Downgrades were carried out for Nigerian banks in late March, with Fitch saying these would "face material pressures from a weaker operating environment over the next few months".
The agency cited the oil price crash, the potential for further devaluation of the Nigerian naira and the impact of the coronavirus pandemic.
Nigeria's oil and gas sector accounts for around 30% of the local banks' loans. Many of these loans were restructured during the last crisis and that risks arising from the deterioration of the banks' oil and gas exposure is the "biggest threat to their ratings".
Reduced revenues as a result of lower oil prices raises the prospect of a devaluation, putting pressure on banks' capital ratios.
Fitch's concerns were echoed by a report out this week from Nigeria's Agusto & Co. The Nigerian credit agency said that it had increased its forecast for non-performing loans (NPLs) to 13% in the short term, from 9.4%.
Agusto based this increase on an expectation that oil prices may average $30-35 per barrel and that the hydrocarbon loan book would be impaired. Upstream accounts for 17% of loans in Nigeria, while midstream was at 8% and downstream 7%.
The one bank covered by Fitch in Angola was cut in March based on the expectation that the state would be less able to provide support.
Angola has suffered from a steep depreciation in the kwanza against the US dollar, which has pushed government debt above 100% of GDP. Servicing debt accounts for 37% of the country's external revenues. This year, Fitch said, there are large external debt maturities coming due.
Banks in Oman and Saudi Arabia have also suffered as a result of the oil price crisis, Fitch said, although Kuwaiti, Qatari and United Arab Emirates banks have been largely spared.
The one Iraqi bank the agency covers also saw its outlook change to negative, in line with a sovereign cut. "This reflects the impact of the decline in oil prices on Iraq's fiscal and external finances, near-term uncertainty concerning the sovereign's financing plan and limitations on policymakers' ability to respond to the fiscal crisis."
Click here to take part in our reader panel for a chance to win £50.
Recommended for you

Saudi Arabia seeks OPEC+ oil quota cuts while some members resist