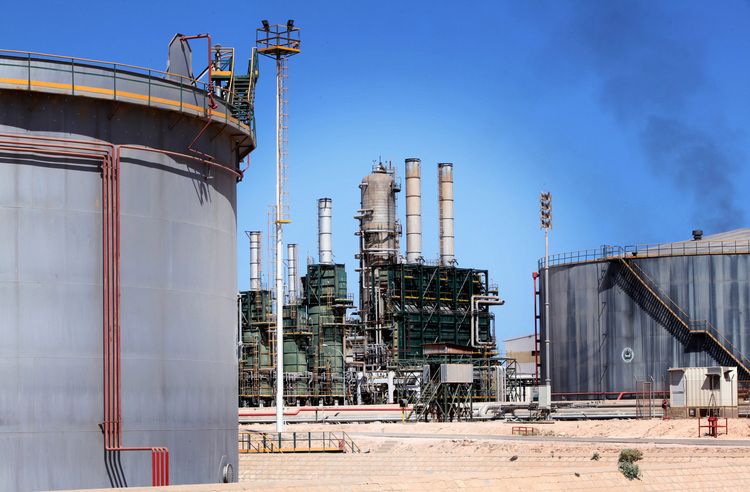 Libya's National Oil Corp. (NOC) has announced that the El Feel field has stopped producing following the arrival of an armed group.
This follows the shutdown of Sharara, which neighbours El Feel, on June 9. NOC said the Khaled Bin Alwaleed battalion had ordered the field to shut only days after the Hamada valve had been reopened.
NOC said the move by the group was a "serious criminal act" against the Libyan people. The southern Petroleum Facilities Guard (PFG) had failed to carry out its task of protecting the sector, it said, with militias following order from "illegal leaders" in line with foreign interests.
Production returned briefly at Sharara on June 9 but it was swiftly shutdown once more.
The situation is driven by a fragmenting of the oil blockade. Libya's exports were shut off in January of this year in a move clearly linked to the Libyan National Army (LNA), which was in the process of besieging Tripoli, home of the Government of National Accord (GNA).
The LNA has been thrown into retreat and the GNA has engaged in talks with local southern tribes in an effort to restart production from the Sharara and El Feel cluster.
Verisk Maplecroft's North Africa analyst Hamish Kinnear, in a note, said it was unlikely that the LNA would give up in its efforts to control Sharara. The loss of the field "cuts away at their bargaining power when it comes to ceasefire negotiations", he said.
GNA forces are advancing into Sirte in a bid to recapture land. The LNA will be focused on defending Sirte, Kinnear said, with the city the key to allowing the GNA to move into the oil crescent "whose ports and oilfields account for the lion's share of Libya's oil production and exports".
Recommended for you

NOC declares fourth force majeure, covering Brega