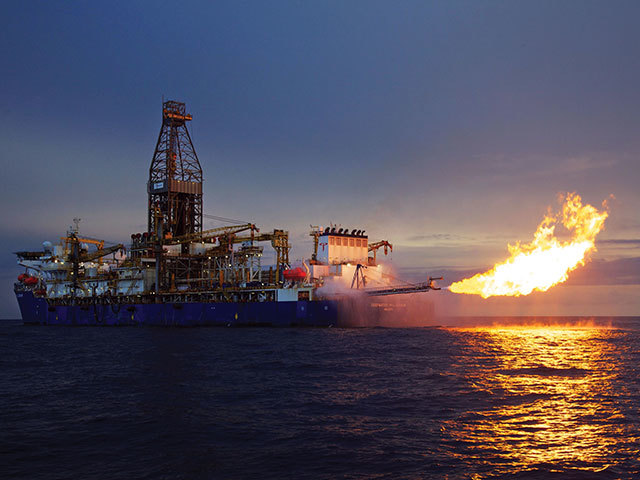 A group of NGOs has accused Total and the French state of "machinations" involving Mozambique's gas industry.
Les Amis de la Terre France, Justiça Ambiental and Friends of the Earth International published the "Gas in Mozambique: a windfall for the industry, a curse for the country" study. The report links the gas finds, offshore Cabo Delgado, with local insurgencies.
The Ahlu Sunna Wal Jamaa (ASWJ) Islamist group has become increasingly active since 2017. Mozambique has clamped down on the province, rather than tackling grievances, and "prioritising protecting gas infrastructure", the report said.
Military ties are increasing between Mozambique and France, it continued, amid concerning human rights violations.
Private security contractors are alleged to be using French-made weapons and French-licensed helicopters. One incident in May, involving South African mercenaries in these helicopters, led to six children being injured.
"The gas boom has come with increased conflict, violence, corruption and social inequality, a continuation of the evils that fossil fuels have provoked in so many other countries, especially in Africa," the FoE report said.
Hidden debts
The Gas in Mozambique study also accused the French state of turning a blind eye to corruption from the "hidden debts" case.
This saw some Mozambique politicians strike a deal with companies affiliated with Lebanon's Iskandar Safa. A fleet of vessels to protect fishing rights was the intended beneficiary of the debts, but results were poor.
France ignored problems with the deal in order to save shipyards in Cherbourg, owned by Constructions Mécaniques de Normandie (CMN).
Lending
The report was also critical of financing for the liquefaction projects on carbon emission grounds.
The East African state is particularly vulnerable to climate change and has been hit by two cyclones, the report said. Rather than fossil fuels, the country should seek "people-based, renewable energy solutions".
Credit Agricole and Société Générale are acting as financial advisors for the Rovuma Basin projects.
The report said that French companies, including banks and energy companies, "must immediately put an end to their involvement in gas projects in Mozambique, or risk being found liable for breaching the French duty of vigilance law."
Environmental NGOs tested the concept of the duty of vigilance in a court earlier this year in a case involving Total. The case involved Total's work in Uganda's Lake Albert fields.
However, the French court found it was not the right venue for the hearing. The ruling said the case was more appropriate for a commercial court.
Recommended for you

Exploration is back on the menu in Africa, with big finds and strong prices