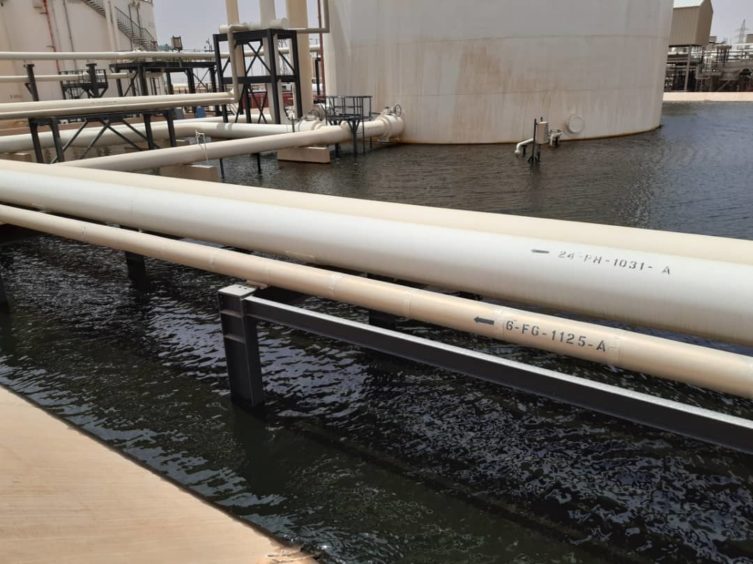 A tank has collapsed at Libya's Sharara field, the National Oil Corp. (NOC) has reported.
The company has expressed concerns in recent weeks about maintenance at the field, which lies to the south of Tripoli. Production restarted on June 7 as forces from the Libyan National Army (LNA) retreated. This stopped only days later as new military forces arrived.
NOC said it surface facilities had suffered as a result of the oilfield's unscheduled closures. There have been "almost daily" leaks from pipelines, the company said. Furthermore, storing millions of barrels of oil in an area where armed men are in conflict runs the risk of greater spills or explosions.
The Libyan company's chairman Mustafa Sanalla asked for those in the area to allow NOC to restart its work. The company planned to empty the tanks and lines of crude oil in a bid to prevent further environmental and health disasters.
The company said it regretted that its facilities had been militarised and called for all parties to stop using the oil sector as a political bargaining chip.
Conflict
Problems at Sharara come as the forces of the eastern-based LNA and western-based Government of National Accord (GNA) continue to clash. Russian forces opting to withdraw forced the LNA to retreat from its offensive on Tripoli.
Since that point, the LNA has been on the retreat. The Turkish-backed GNA has pursued the LNA into the Sirte area, home of most of Libya's oil. In particular, the GNA has seized control of the al Watiya air base and the town of Tarhuna.
As the conflict broadens, allegations of war crimes have been made against both sides.
Given the depth of Russian and Turkish support for opposing factions, there is a sense that a ceasefire will come only when it is willed by Moscow and Istanbul. There has been discussion of both Russia and Turkey seeking military bases in Libya.
Recommended for you

Gazprom plans Libya production boost following restart