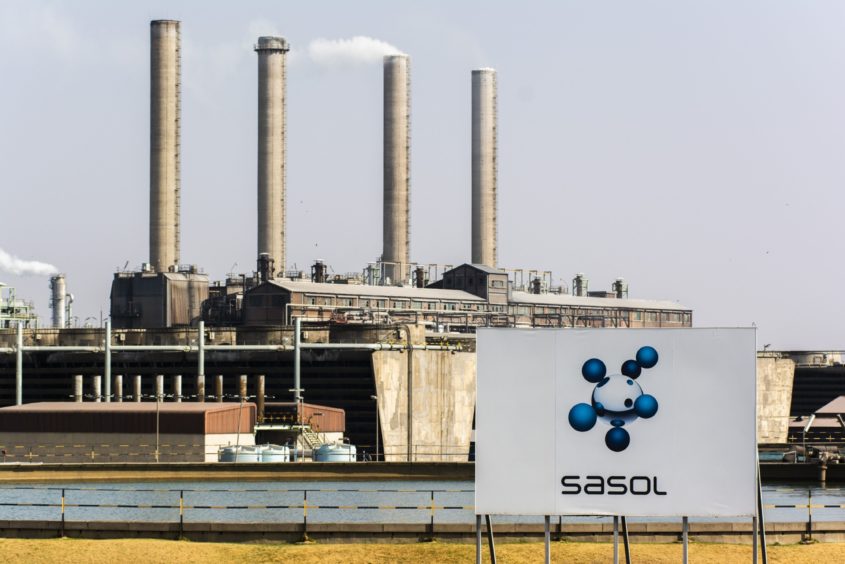 Sasol has negotiated some extra wriggle room in its financial discussions, while also announcing the end to upstream operations in West Africa amid a new structure plan.
Lenders are waiving covenant conditions as of June. In December, net debt will be allowed to reach four times EBITDA, rather than three.
Conditions are attached. Sasol has committed to reducing the size of debt facilities as debt falls, while continuing to hold a strong liquidity buffer. This is currently around $1 billion.
As a result, interest on its debt will increase by $40 million per year. This will fall once Sasol's credit rating improves. Rating agencies cut the company by two notches earlier this year.
The company is refocusing its work on two businesses. This will see it focus on chemicals, with a particular emphasis on speciality chemicals, and energy in Southern Africa.
This latter part is concentrated on gas, with renewables as a secondary energy source. The energy side of operations will work on greenhouse gas reductions.
Each of the two businesses will be responsible for their own profit and loss.
This company redesign will see jobs retrenched. Sasol said it had notified trade unions in South Africa and would begin talks with similar organisations in other countries.
Sasol's new structure will involve a president and CEO, with six executive vice president (EVP) spots. Three EVPs will serve in the corporate centres.
Energy will have two EVPs, recently appointed Priscillah Mabelane and Bernard Klingenberg. Mabelane will work on liquid fuels sales and upstream gas. Klingenberg will work on the value chain and mining.
Chemicals will be led by Brad Griffith, with responsibility for the entire value chain.
Refining
Sasol also updated its refining operations. The company took advantage of the Covid-19 lockdown to carry out maintenance at Secunda and at Natref. Both of these plants were shutdown but Secunda is ramping up production. Natref is expected to start by the end of this month.
Gas-to-liquids (GTL) plants in Qatar were also shutdown. Oryx GTL's Train 1 restarted at the beginning of June, while Train 2 should restart by the end of this year.
Recommended for you

Floods trigger Sasol force majeure