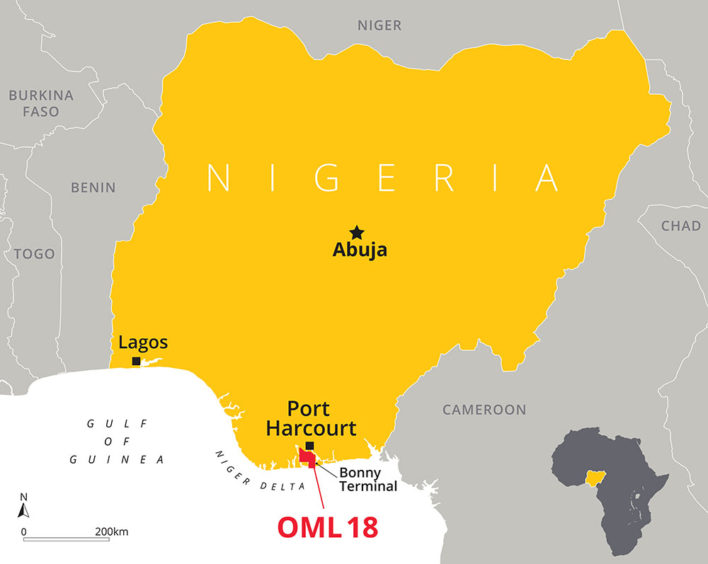 San Leon Energy's Nigerian production held steady in 2019 as downtime and pipeline losses reduced exports.
Despite this, the company is continuing to collect on its debts and returned around $66 million to shareholders over the last 15 months.
Gross production at OML 18 was around 39,000 barrels per day. Oil sales were only 29,500 bpd, slightly down from the 30,000 bpd reported in 2018.
Downtime was reported at 24%, largely as a result of problems on the Nembe Creek Trunkline (NCTL). Pipeline losses were also reported at 22%. Downtime has increased from 2018, when it accounted for losses of 12%, while pipeline losses fell slightly, from 26%.
Stripping out these problems would have seen production at 50,000 bpd, the company said. San Leon has an indirect 10.58% stake in OML 18.
"San Leon is in a strong position, currently sitting with US$36.5 million in cash on our balance sheet. The current environment generates challenges which Eroton is addressing well, but at the same time it provides a huge opportunity for our company to initiate its next stage of growth," said its CEO Oisin Fanning.
"We have the cash resources, technical and managerial capability, and established relations to select our next projects."
Steps are being taken to reduce downtime, he said. Plans for a new export pipeline and offshore storage facility are under way. These are expected to be completed in the coming quarters.
On the licence, two new wells were drilled and completed in 2019. A third was started and completed in April 2020.