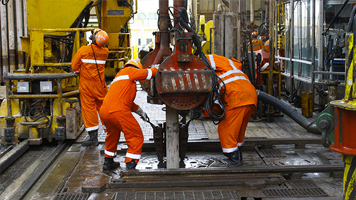 Eni has found gas offshore Egypt, in the Nile Delta's North El Hammad licence.
Drilled in 22 metres of water, the Bashrush prospect is 11 km from shore, 12 km northwest of the Nooros field and 1 km west of Baltim South West. Both these fields are already producing.
Eni found a 152 metre gas column in the Messinian age sandstones, in the Abu Madi formation. The company said it would production test the well.
The Bashrush find demonstrates the "significant gas and condensate potential" in the Messinian formations, in Egypt's shallow waters.
Eni said it would begin working on plans to bring the find into production swiftly.
The Nidoco NW-1 DIR well will be drilled this year, also in the Greater Nooros Area. This well is on the Abu Madi West concession.
Eni is the operator of the block via IEOC, with a 37.5% stake. BP also has 37.5% while Total holds 25%. The Italian company said the Bashrush find was in line with its strategy of new discoveries in the vicinity of existing infrastructure.
IEOC should produce around 280,000 barrels of oil equivalent per day in 2020.
Eni signed a licence on North El Hammad, and North Ras El Esh, in December 2016. The areas were acquired during the 2015 bid round, organised by Egyptian Natural Gas Holding (EGAS).
Strong performer
North El Hammad covered 1,927 square km. At the time of acquiring the licence, the Italian company noted its proximity to Nooros, which began producing in August 2015, and Baltim South West. The latter field began producing in September 2019, only 19 months after Eni took the final investment decision (FID).
At the time, Eni said the Greater Nooros Area held an estimated 3 trillion cubic feet (85 billion cubic metres) of gas. Given success at Bashrush, this figure may rise.
Recommended for you
X

Building back greener – EVOL ✕ Burness Paull