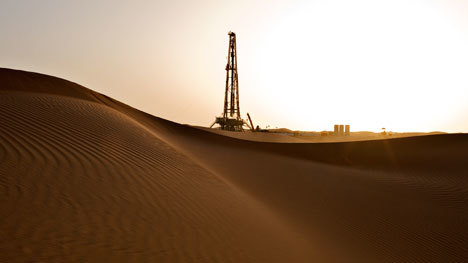 Sonatrach has signed gas agreements with Eni following a high-level meeting in Algiers.
The Algerian company's CEO Toufik Hakkar met Eni's CEO Claudio Descalzi amid discussions of the Italian company's work in the state. Algerian Energy Minister Abdelmadjid Attar also attended talks.
The parties signed a memorandum of understanding (MoU), setting the stage for future exploration by the two companies in Algeria. Sonatrach cited the new Hydrocarbons Law as setting the stage for this agreement.
It also raised the possibility of international opportunities.
Eni's statement on the meeting noted the two companies had agreed to accelerate work on the Berkine Nord project. The aim is to export 6 million cubic metres per day by the end of 2020, Eni said.
The companies signed three deals on gas marketing, said Sonatrach. This focused on production from the Ourhoud 2, Sif Fatima 2 and Zemlet El Arbi licences. The agreements covered 1.5 billion cubic metres per year of gas production until 2049.
Eni and Sonatrach also reached a deal setting the terms for gas supplies during 2020-21. The two companies had renewed their longstanding agreement in May 2019, running until 2027 with the option for two more years.
The Sonatrach statement raised the possibility of more photovoltaic power projects in Algeria, following the example of the Bir Rebaa North (BRN) work, in Block 403. Construction work began on the solar power plant in 2017, which has capacity of 10 MW.
Eni cited Menzel Ledjmet Est (MLE) as a site for a new photovoltaic system. MLE was connected to BRN by a 185 km pipeline this year, which has capacity of 7 mcm per day of gas.
Sonatrach recently extended an LNG supply deal with Total, although only for three years.