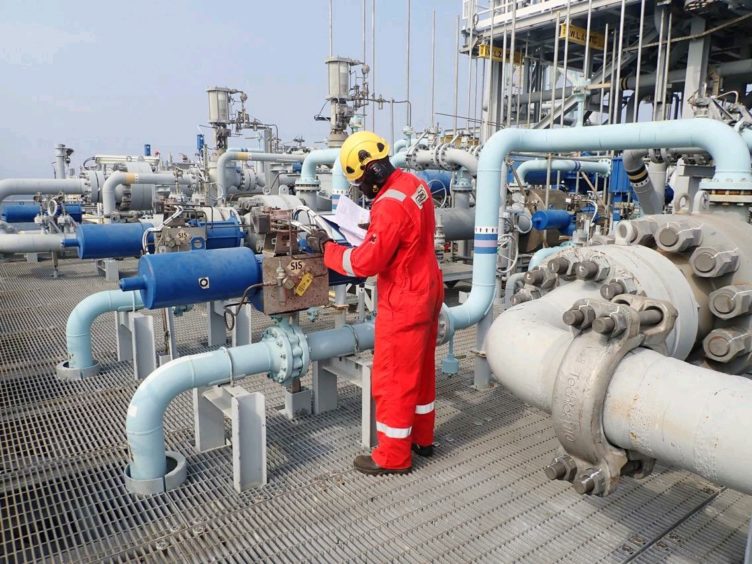 The African Energy Chamber has launched a jobs portal in order to help the continent's energy market bounce back.
The group said the free-to-access site was for trained and qualified African workers. The aim is to reduce entry barriers, set up by "expensive recruitment agencies".
The chamber said the jobs platform would help local and international companies find local talent, with 30 skill sets in the oil and gas, power and renewable sectors.
Energy companies can post jobs for free. The African Energy Chamber will vet these, it said. The group will also maintain the platform in order to avoid fraud and "guarantee the credibility" of the offers.
"Local content has always been the number one priority of the African Energy Chamber when advocating for an energy industry that works for Africans and builds truly sustainable business models," said the African Energy Chamber's executive chairman NJ Ayuk.
"With this new platform, we are getting rid of a lot of entry barriers set on the job market by expensive recruitment agencies. This initiative of the Chamber is non lucrative and we encourage all African and international companies to work with us on boosting local jobs creation to support the recovery of our industry and build true sustainability."
The platform aims to centralise all local jobs across the value chain, it said.
Development drive
The topic of jobs has been a recurring feature of the group's statements. At the beginning of July, the African Energy Chamber called for the International Energy Agency (IEA) to pay more attention to energy poverty and the role that fossil fuels could play in tackling this.
"Jobs, sustainable power and gas that drives development, along strong market-driven economies, are what Africans want. In order to accomplish a true African energy transition, petroleum producing countries, their National Oil Companies, civil society, African entrepreneurs and independent producing companies need to have a seat at the table," Ayuk said.
Recommended for you

Equinor 'not tone deaf' to emissions debate on Rosebank