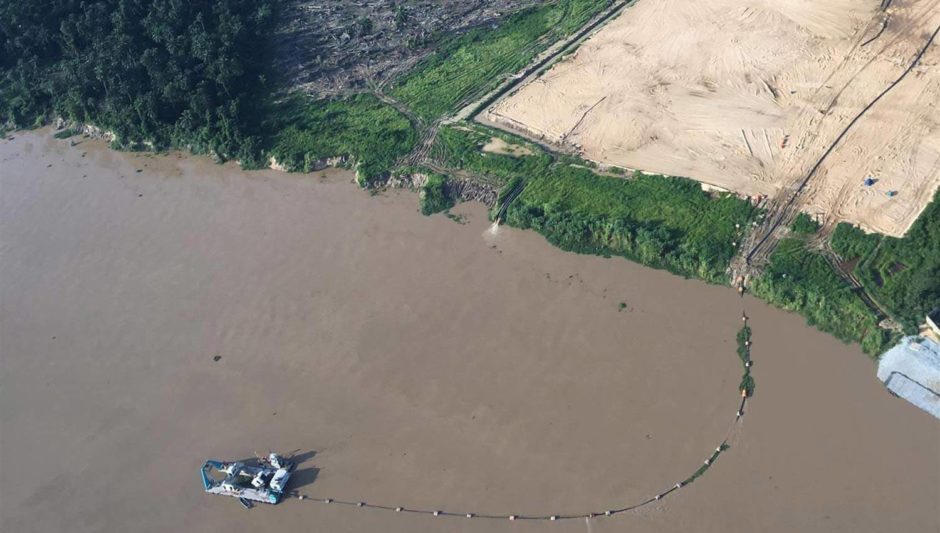 McDermott has won a large engineering and procurement contract for a 12,000 barrel per day refinery in Nigeria.
The company defines large as $50-250 million. Azikel Petroleum awarded work on the hydro-skimming facility to McDermott. The plant will be in Yenagoa, in Bayelsa State.
McDermott said the work included detailed engineering and design of the inside battery limits (ISBL) modular refinery. The company will also supply equipment and tagged items within the ISBL.
"McDermott has been an integral part of what is one of the few refineries to be built in Nigeria and we look forward to expanding our presence further by delivering the next phase of this important project," said McDermott's senior vice president for Europe, Middle East, Africa Tareq Kawash.
The official noted the company's experience in modularisation, saying this made it "uniquely positioned to deliver this scope and the team has done a great job of developing a simple process design that meets all of Azikel's product specification requirements".
Kawash only took over the EMEA portfolio on July 14. He previously worked on the Europe, Africa, Russia and Caspian (EARC) region. This has now been combined with Middle East North Africa (MENA) region.
McDermott has been working with Azikel since 2018. The most recent work was on an extended front-end engineering and design (FEED) study.
Engineering and design will be carried out in McDermott's office in Tyler, Texas, with support from Mexico City.
Local demands
Azikel has already carried out early work on the plant. This includes site reclamation, completion of roads and the construction of walls and gates. Furthermore, it has also built administrative, maintenance and terminal operator buildings, plus feedstock tanks.
The Nigerian company is also building a 200 metre pier. This will be used to deliver refinery modules.
McDermott would deliver the project on schedule and within budget, according to Azikel's president Eruani Azibapu Godbless. The facility is the first hydroskimming plant in Nigeria, he said.
The Nigerian company has said the plant will process Bonny Sweet light crude and Gbarain condensate.
The Nigerian Content Development & Monitoring Board (NCDMB) acquired equity in the Azikel refinery in mid-2019. At that point, the refinery was due to start up in 2021. The government agency said Shell Petroleum Development Co. (SPDC) would supply feedstock.
The Azikel refinery is 20 metres from Shell's Gbaran-Ubie facility, which will provide feedstock. The Gbarain power plant is to the northwest. The River Nun is to the south.
Products from the refinery would go to meeting local demand, primarily in Bayelsa.
McDermott completed a restructuring of its business at the end of June. This cut debts and also saw the sale of its Lummus Technology unit.
Recommended for you

McDermott joins group backing Bacton energy hub