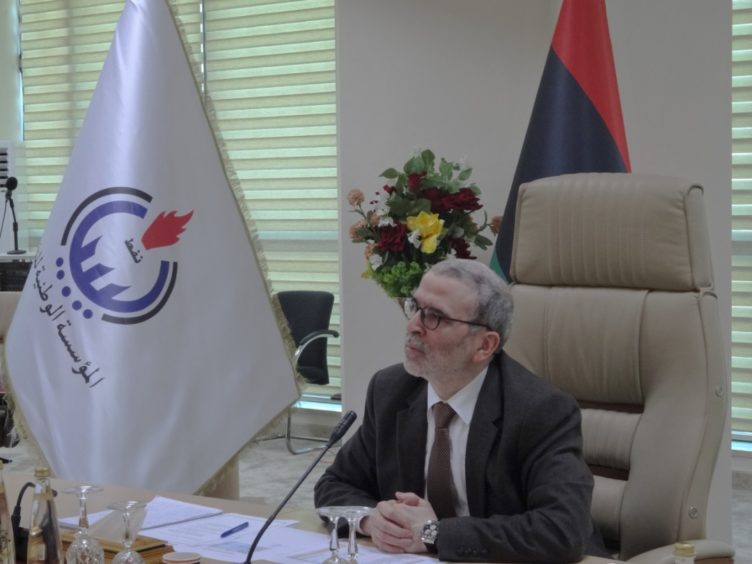 Libya's National Oil Corp. (NOC) has expressed concerns about increasing military presence at its facilities and the seizure of jet fuel at Zueitina.
NOC said the number of mercenaries at the Ras Lanuf petrochemical facility had increased recently. This poses a danger to workers and the facilities. Military personnel have also been stationed in Ras Lanuf's worker housing, it said.
The Petroleum Facilities Guard (PFG) seized jet fuel from the 103 Field airstrip, owned by the Zueitina Oil Co. on July 26. The PFG removed the fuel on two fully laden trucks, NOC said.
Foreign mercenaries have also carried out an inspection of the Zueitina runway, NOC said, and occupied worker housing at the port.
Additional mercenaries, with vehicles, have moved into residential areas around the Zallah field, with another group occupying a Schlumberger camp nearby.
NOC said it was keeping a close eye on activity around fields and facilities. It is documenting illegal activities, it reported, and will seek to prosecute those who damage operations.
The company called for the removal of mercenaries and the demilitarisation of facilities. The safety of workers, and security of oil facilities, "must remain paramount".
Proxy conflict
The Government of National Accord (GNA) has had some success in pushing back the Libyan National Army (LNA). The latter, supported by Russia's Wagner Group and other mercenaries, is holding on to areas around Sirte. This is key to Libya's oil production.
Egypt has also warned that it will step in to deploy forces to protect Sirte, should the GNA launch an invasion.
The US has documented the presence of Wagner in Libya. The group has provided a variety of materiel, according to US Africa Command (Africom), "further complicating the situation and increasing the risk for miscalculation leading to continued and needless violence in Libya".
The US sees Wagner as a proxy for Russian interests in order to establish a "long-term presence in the Mediterranean Sea".
Plans ahead
NOC has noted the impact of constrained oil exports on its revenues. These fell to $45.6 million in June, the lowest recorded this year.
Despite its domestic problems, NOC has continued talks on future plans. A delegation, led by chairman Mustafa Sanalla, visited London last week. The company held talks with Petrofac, Schlumberger and Eni's engineering arm EniProgetti.
NOC discussed work on the Gallo field with Petrofac, owned by Waha Oil Co.
The company also mentioned it was working on the next phase of work at the offshore Bahr Essalam, with the A&E structures.
NOC representatives and Schlumberger discussed drilling and maintenance plans. They also discussed the construction of a training centre in Benghazi. NOC said work on this should proceed as quickly as possible.
Recommended for you

NOC scores win in long-running Ras Lanuf arbitration