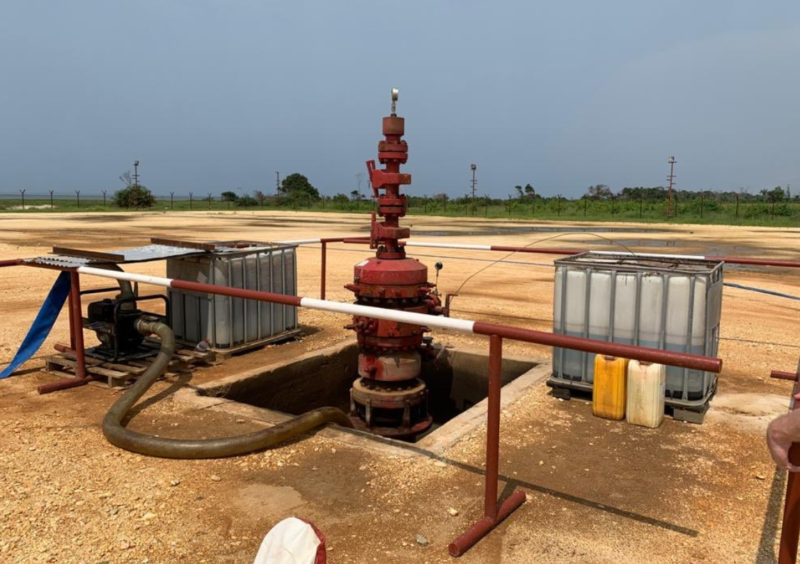 Zenith Energy is no longer the operator of the Tilapia licence in Congo Brazzaville, the company has said.
The licence expired on July 18. The company had hoped to continue operations on Tilapia, but has abandoned this.
Zenith has established a local company, Zenith Energy Congo. Creating this company should allow it to receive a new 25-year licence for the field, which would be known as Tilapia II.
The Congolese Ministry of Hydrocarbons had asked Zenith to create a local unit for the licence, the company said. Zenith said it planned to operate Zenith Congo in parallel to its other subsidiary in the country, Anglo African Oil and Gas Congo (AAOG Congo).
Zenith bought AAOG Congo in April for £200,000. State-owned Société Nationale des Pétroles du Congo (SNPC) owes AAOG Congo around $5.3 million.
An SNPC unit is serving as the operator of Tilapia, following Zenith's cancellation.
Rumour mill
Zenith also said that speculation around its work in Congo Brazzaville was an "attempt to create misplaced uncertainty" among its shareholders. The company said it was "fully confident" about its position in Congo Brazzaville.
Zenith's CEO Andrea Cattaneo said the company was excited about its Congolese journey "following the possible acceptance of the Offer we have submitted. Furthermore, as announced on July 7, 2020, we are currently working to submit a parallel offer in partnership with a local company for a second licence in the vicinity of Tilapia.
"It is regrettable to observe damaging misinformation being disseminated online about the Company. However, we are fully confident in our position and the great potential of our near-term progress."
The company had hoped simply to continue its activities at the field, it said on July 20. At that time, Zenith said it expected to receive approval within 30 days. There is some speculation that there may be other bidders for the Tilapia licence.
"Zenith never lost the license; this is false and misleading. What happened is the licence expired on July 18, 2020, as was widely known following public announcements by AAOG plc and reflected in the small consideration paid by Zenith to acquire AAOG Congo from AAOG plc.
"Zenith had in the meantime already commenced the process of formulating and submitting an application for a new licence and informed the market since December 2019 that it intended to conclude negotiations for a new licence," Zenith representative Stefania Barbaglio said.
Updated December 30, 2020, with Zenith denial on losing the licence. 
Recommended for you

Zenith adds another arbitration case over Tunisia problems