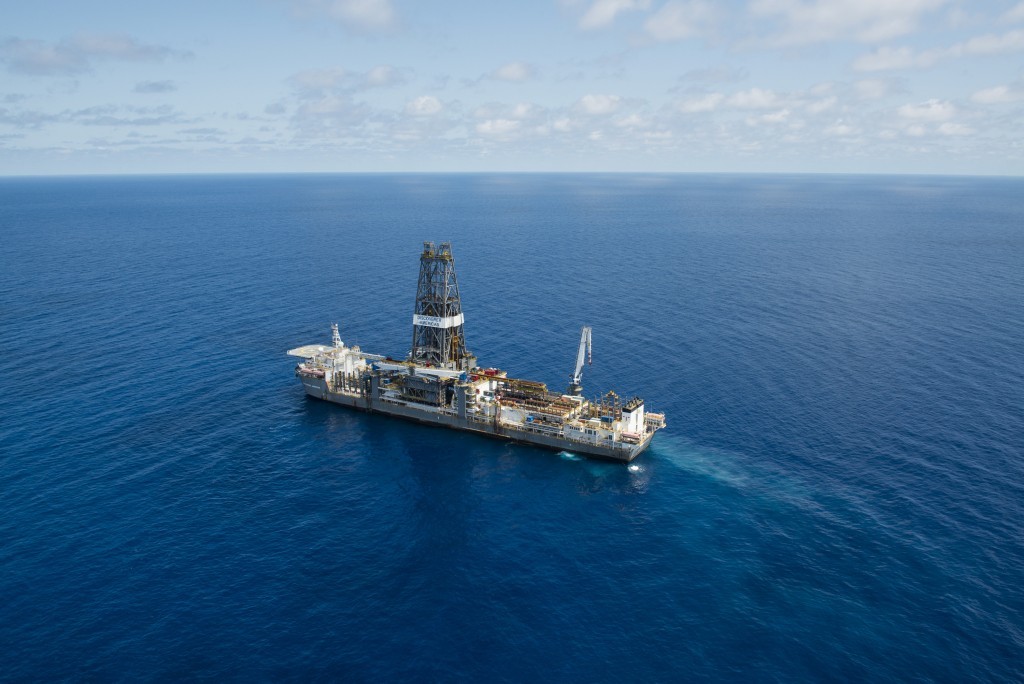 Foreign investors have become increasingly concerned about Tanzania since the election of John Magufuli to the presidency in 2015.
The country has a number of small gas fields in the south, which are currently producing into a Chinese-built pipeline. This runs from Mtwara to Dar es Salaam, for a distance of around 540 km.
There are also bigger gas fields in the offshore, where hopes had once been high that LNG plans could progress. While major companies are still involved, including Shell and Equinor, the chances of a liquefaction facility moving ahead in the near term seems slim.
Tanzania is now moving towards a presidential election, with Magufuli eager to retain power. There seems little prospect for political change and therefore little chance of improvements in the country's approach to business.
Statist moves
Tanzania's decision to scrutinise Barrick Gold's Acacia Mining unit is the most prominent example of the government's tough line on investment.
Acacia ran afoul of the government for alleged tax infringements. The company ultimately made a number of concessions, including a $300 million payment, and took steps to increase local participation in the work. The move seems to have been a contributing factor in Barrick's decision to buy out Acacia and reincorporate the unit.
The government is not only pursuing foreign companies, though. "Ever since Magufuli came to power, the Tanzanian Revenue Authority (TRA) has been aggressively pursuing locally owned companies as well. The government is statist and harbours a continuing distrust of the private sector," said Verisk Maplecroft's East Africa analyst Ed Hobey-Hamsher.
"It seems unlikely that President Magufuli will change tack. His term has seen various laws passed which more strictly regulate how international companies may invest and participate in Tanzania's natural resource industries and he has given no signal of pursuing any different approach," said Bracewell's partner Adam Blythe.
"Approvals for M&A transactions are often linked with resolving the applicability of taxes that the Tanzanian revenue authority may seek to apply to deals involving Tanzanian assets."
Finding fuel
There have been some worrying signs in the downstream. The importance of securing fuel supplies will always be more politically important. Strict pricing controls underscore the importance of the state.
At the beginning of July, three marketing executives held a meeting with the Energy and Water Regulatory Authority (Ewura).
The regulator was seeking information about fuel supplies. Apparently unhappy with the state of affairs, police officers arrested the three men.
The three executives have been named as Total Tanzania's managing director Jean-Francois Schoepp, Puma Supply's manager Adam Eliewinga and Oryx Energies' August Dominick.
After spending some time in prison, the three were released after pleading guilty and paying a six-figure US dollar fine. The companies declined to comment on the moves by the Tanzanian government.
"Arrests of the marketing executives seems to have been politically motivated. The most significant charge was of price collusion and there is no evidence of that. This is just the latest step in the state's aggressive tax policies and that will not change after the October election," Hobey-Hamsher said.
"Smaller indigenous fuel marketers have complained to Ewura that the larger players benefit from greater bargaining power, alleging that these companies have achieved margins out with what is permitted by the regulator," IGM Energy's principal advisor Ian Simm said.
Security of fuel supplies is one of the hot issues that may put pressure on political campaigns.
Gassing up
The upstream has been more sheltered from direct intervention, but there have been some problems.
"New laws were enacted in 2017 that allow the government to renegotiate its natural resources contracts and which prohibit international arbitration in these arrangements. Certainty of terms and neutral bodies to resolve disputes are key expectations of international investors and financiers to undertake such projects," said Bracewell's Blythe.
He went on to note new regulations, issued at the end of 2019. These "codified and changed upstream cost recovery accounting, and introduced new levies and duties for the upstream industry, including a 1% levy on production sales. These had an immediate bottom-line impact."
The African Energy Chamber's executive chairman NJ Ayuk has said that, with the right infrastructure, "Tanzania's natural resources could transform the country into an oasis of energy growth".
Aminex, a minnow working in the south, is one of the companies that has run into problems as a result of the regulation changes.
Following Tanzania's decision to ring fence exploration costs by licence, it said, there is now uncertainty over recovering costs. As a result, it accepted a full impairment of $10.4 million for work at one of its sites.
Not every company is struggling. Those that are already producing, such as Wentworth Resources and Orca Energy are producing gas and generating cash. Expansion looks tricky, though.
Doing deals
This is not the only problem Aminex has faced in Tanzania. It struck a farm-out deal in July 2018 with ARA Petroleum, which would have carried it to first gas. Closing was first expected in November 2018.
This has been delayed again and again. At the end of July this year, the partners in the deal agreed to push back closing once more, until August 30. Aminex is continuing to work, it said, to gain approval from the Tanzanian government.
Officials seem unwilling to take the steps needed to drive progress. Verisk Maplecroft's Hobey-Hamsher said officials were "unwilling to use their initiative because they are scared Magufuli may hold them personally accountable for decisions that he opposes or believes are the purview of the presidential office".
Other companies have faced similar challenges.
Scaling up
A similar set of uncertainties is slowing progress for the major finds offshore. Tanzania's next-door neighbour Mozambique has made progress on moving towards LNG. Eni's Coral Sul FLNG project is due to begin producing in 2022, while Total's Mozambique LNG is due in 2024.
Tanzanian geology is more complicated, but there are also above ground issues.
The smaller gas projects are less risky, given they require less capital and there is assured domestic demand, Blythe said.
"The offshore reserves require a development concept and investment of a different magnitude. They will be anchored by an onshore LNG project and require sufficient certainty of offtake returns to support the equity and debt funding required for a "mega" project of this nature," he continued.
"Tanzania is competing with other petroleum jurisdictions for investments in major projects – in an environment where such expenditure is being ever-more carefully managed. The industry view seems to be that conditions elsewhere appear more favourable."
The Tanzanian government would like to see progress on the offshore gas plans, "but the price crash, and Mozambique's progress, makes this unlikely," Hobey-Hamsher said.
"Progress on LNG does depend to an extent on the election. If it's peaceful, it would give Magufuli scope to drive progress but the heart of the matter is that the statist government does not prioritise approval from investors. Donors are increasingly unwilling to release funds to Tanzania. Magufuli may have no option but to make peace with the private sector – but it may be too late."
Counting votes
While many states are struggling as a result of coronavirus, Tanzania appears to have dodged much ill effect.
Magufuli has famously opted not to impose restrictions on the population. Tanzania has largely opted out of releasing statistics on the pandemic. The president has questioned the efficacy of tests and called for his citizens to put their faith in religion.
Hobey-Hamsher said there were "political motivations" for his stance. "The religious tone has struck a chord with supporters in the rural heartlands of the [ruling party] CCM. The refusal to shutdown businesses has worked to secure new support from the more educated urban voters, where CCM has historically struggled."
The opposition Chadema party has named Tundu Lissu as its candidate to compete with Magufuli in October. Lissu returned to Tanzania at the end of July and is facing four charges of sedition, over events in 2017. The odds are stacked against Lissu and Chadema.
Recommended for you

ARA aims for exploration in Tanzania