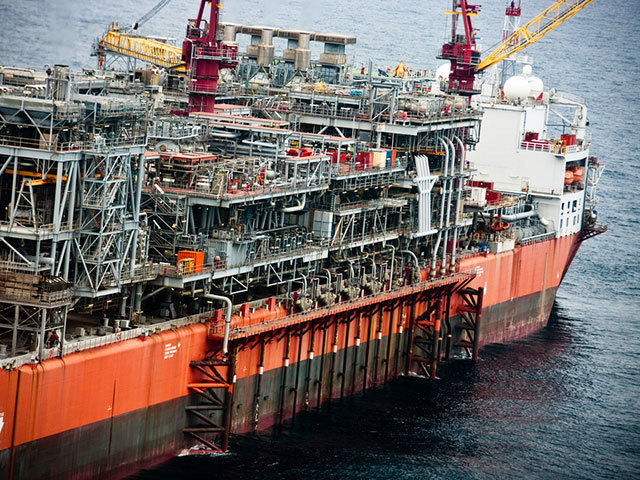 Akselos has celebrated the launch of a "digital twin" for Shell's Bonga floating production, storage and offloading (FPSO) vessel.
The FPSO is moored 120 km southwest of Nigeria.
The software company said the digital twin was a model of the Bonga facility. It represents its "entire physical counterpart in absolute detail and accuracy". Feeding in loading conditions and inspection data to the model provides the scope to carry out structural assessments based on how it is.
Akselos said the digital twin was based on its RB-FEA technology. Shell Nigeria Exploration and Production Co. (Snepco) chose the model because of a number of abilities.
These include allowing the operator to identify areas needing prioritised inspection, maintenance, reducing the number of people on board and reducing the amount of physical inspections in hard-to-access areas. The digital twin also allows Shell to carry out scenario planning, for extreme weather and for modifications of the asset.
Monitoring fatigue is another area of interest for the digital twin. Akselos said the model allowed the operator to move away from "over-conservative estimates" based on conventional simulation. Instead, improved accuracy will "reflect actual remaining fatigue life".
Bonga's asset manager Elohor Aiboni said the Bonga FPSO had introduced a number of innovations when it was build in 2004. "It's fitting that it's the first asset of its kind to deploy something as advanced as a structural Digital Twin. We are very excited about the new capabilities that Akselos brings and believe it will create a positive impact on the way we manage structural integrity. It is also a great example of digitalisation coming to life."
Heavy weather
The FPSO has 225,000 barrels per day of capacity. Akselos said the FPSO, which weighs more than 300,000 tonnes, was the largest such asset to have been digitally twinned.
"We are very proud to have reached this important milestone, which represents many months of complex engineering work between Snepco and Akselos. To have the opportunity to deploy our breakthrough technology on a 300,000 tonne asset is the kind of technical challenge that Akselos was founded to solve," the company's CTO and co-founder David Knezevic said.
Shell has been working with Akselos since 2015, when it was part of the MIT Industrial Liaison programme. Shell Ventures has a minor stake in Akselos.