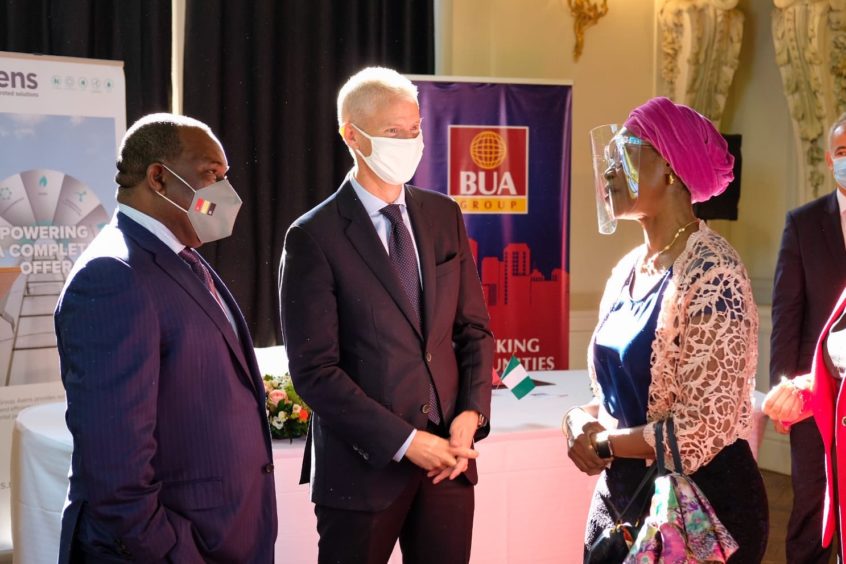 Axens has won work to act as the technology provider for a greenfield 200,000 barrel per day refinery and petrochemical plant in Nigeria.
Bua Group had chosen the French company, it said, for the work. Axens said this would cover advanced technology licences, basic engineering, catalysts and adsorbents, proprietary equipment, training and technical services. The companies did not disclose the value of the contract.
The residue fluid catalytic cracking (RFCC) plant will "produce high-quality gasoline, diesel, jet fuel meeting Euro-V specifications for the Nigerian market and the larger region", said Bua's chairman and CEO Abdul Samad Rabiu.
The Akwa Ibom plant will also produce propylene, he said. "This large complex will help in reducing Nigeria's dependence on imported fuels and petrochemicals."
Axens' chairman and CEO Jean Sentenac said the project would provide "the most advanced technologies on the market that are energy-efficient and ensure the production of high-quality fuels and petrochemical intermediates. This state-of-the-art integrated complex will allow Bua Group to develop its refining and petrochemical capabilities in Nigeria and produce highly valuable products for the domestic market."
The deal comes as Rabiu visits France. On August 31, the French President Emmanuel Macron received the businessman at the presidential palace in Paris.
French Minister for Foreign Trade Franck Riester attended the signing ceremony between Bua and Axens. The minister hailed the deal as recognition of French technical expertise and a testament to the "ever-closer Franco-Nigerian commercial relationship".
The Department of Petroleum Resources (DPR) has previously noted Bua's plans for a 150,000 bpd project at Ntaikang, in Akwa Ibom's Ibeno area. The DPR awarded a licence to establish in September 2017.
Dangote
The Bua refinery plan comes as Dangote Group nears completion of its Lagos-based refinery. Dangote has repeatedly delayed its 650,000 bpd plant, but this should now start up in late 2020 or 2021.
Relations between Bua and Dangote have been somewhat fraught. Bua issued a statement in June criticising the Dangote Group as twisting facts. The rival groups are engaged in litigation.
Recommended for you

KBR, JGC and Technip Energies sign up to FEED on Nigeria's first FLNG