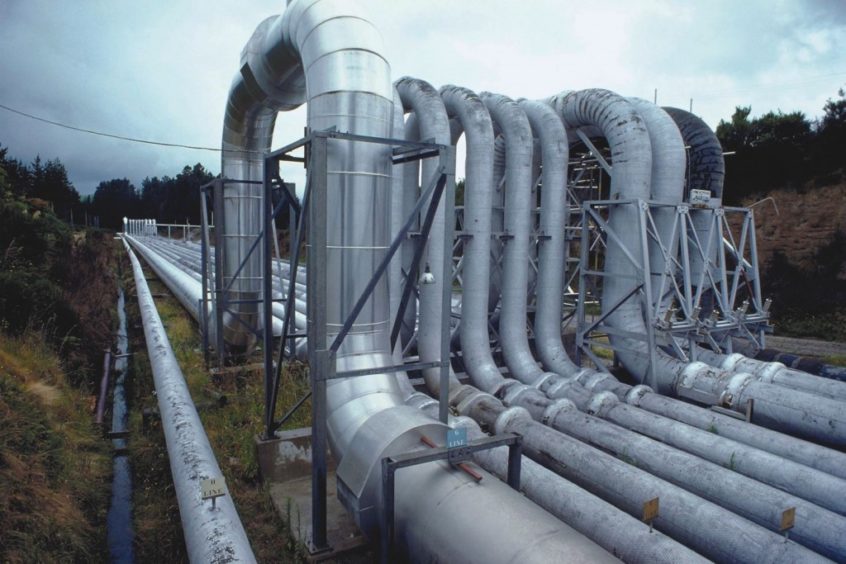 Nigerian National Petroleum Corp. (NNPC) has denied allegations that the price of the Ajaokuta-Kaduna-Kano (AKK) gas link was inflated by $1.527 billion.
Such a suggestion, it said, was "false, baseless and unfounded".
Point Blank News published allegations on September 7 claiming that the Bureau for Public Procurement (BPP) had discovered major corruption in the work. NNPC inflated pipe costs from $513 per metre to $3,000 per metre, the report said.
The news agency provided a picture of a report that said the "BPP report reveals a hastily compiled tardy and unprofessional submission, which is bereft of any significant engineering inputs, technical information and without consideration for the unit rates or the bill of quantities as is usually expected in the review of such engineering projects".
It was impossible to verify the report provided by Point Blank. No heading or page numbers were visible.
NNPC and BPP rejected the Point Blank report. The claims were a "concocted analysis" to attack NNPC's managing director Mele Kyari and the BPP.
The company noted Kyari had not become the head of NNPC until July 2019. Furthermore, Kyari oversaw NNPC when it reduced costs by $300 million.
BPP maintains that costs for the pipelines were reasonable when compared with current market prices. Authorities awarded work on the pipeline under an open tender process, the two agencies noted.
NNPC said it was the leadership of Kyari that had put the pipeline plan back on track. Work officially began on the pipeline in June this year.
Lot of trouble
Oilserv, Oando and China First Highway Engineering Co. (CFHEC) were awarded the engineering, procurement and construction (EPC) contract for the first 303 km section. Brentex Petroleum Services and China Petroleum Pipeline (CPP) have the EPC contract for the second section, which runs for 311 km.
The alleged BPP report, which the news agency provided on its website, also shows disagreements in the CSOIL consortium. There were reports in 2018 of such a split. CSOIL was to have responsibility for Lot 2 of the work on AKK. Ultimately, the authorities split Lot 2, adding to the work under Lots 1 and 3.
Lot 2 ran from Abuja to Kaduna, for around 193 km.
Recommended for you

Nigeria scaling up deepwater, LNG plans, NNPC boss confirms