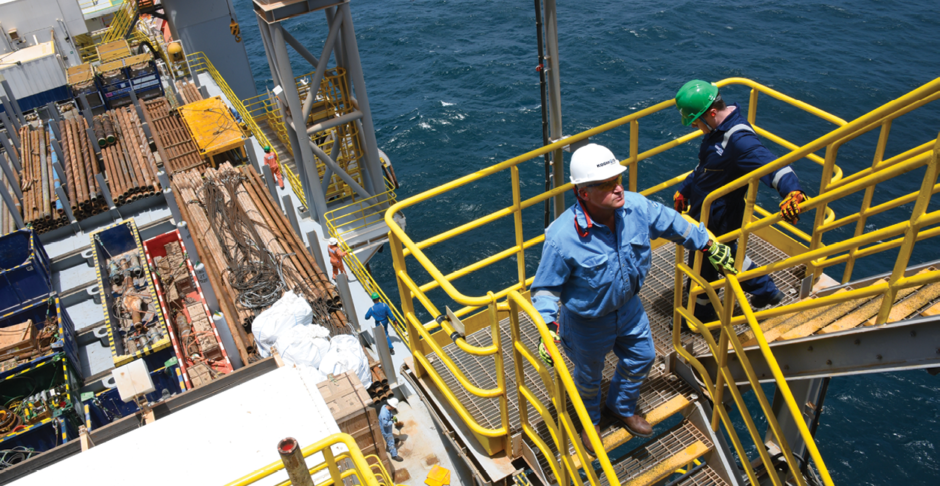 Shell has struck a deal to farm into Kosmos Energy's portfolio offshore Sao Tome & Principe, Suriname, Namibia and South Africa.
BV Dordtsche Petroleum Maatschappij, a Shell unit, will pay $100 million for the assets, with potential future payments of up to $100mn.
Kosmos' chairman and CEO Andrew Inglis said the deal would "focus our exploration portfolio on proven basins that offer superior returns with shorter payback and significant resource potential. The proceeds enable Kosmos to accelerate high graded exploration opportunities while strengthening the balance sheet, positioning Kosmos to create additional shareholder value.
"The contingent payments locked into the agreement with Shell ensure we retain upside from frontier exploration with no further investment."
A Shell official said the company was taking operating equity stakes in seven exploration licences, in four countries. These are Block 42 in Suriname; Blocks 6,10,11 & 13 in São Tomé; PEL39 in Namibia; and Northern Cape Ultra Deep (NCUD) in South Africa.
"This deal is in line with our exploration strategy to selectively add new exploration basins to our global portfolio," the representative said.
Shell's executive vice president exploration Marc Gerrits said: "We are very pleased to have signed this deal with Kosmos, which will help both companies to deliver their exploration strategies. The deal enables Shell to enter a very promising new basin in Suriname, and to build our position in São Tomé and Príncipe.
"In Namibia and South Africa, in line with our exploration strategy, we will seek new partners to share costs and expertise as we progress with our planned exploration programme in the Orange Basin. We look forward to moving ahead with our exploration plans in all four countries."
Infrastructure-led
Kosmos will use one third of the first $100mn to test two prospects in the US Gulf of Mexico. These are close to infrastructure and offer what the company describes as "hub-scale potential". Kosmos' targets are low cost and low carbon.
The rest of the proceeds will go to reduce debt. Kosmos expected savings from the deal of $100mn in 2021 and 2022, from avoiding well tests and studies.
The deal should close in the fourth quarter of 2020. It will have an effective date of September 1.
Drilling success will trigger the contingent payments. The companies' work will consist of four wells, three of them in 2021.
Should a well be a commercial success it will trigger a $50mn payment to Kosmos. The total payable under this capped at $100mn.
Kosmos is continuing with its exploration plans around Equatorial Guinea. Following pre-stack depth migration seismic, covering 10,000 square km, the company has detected deeper plays.
The prospect inventory at the inboard area is around 1 billion barrels, with a potential 4 billion barrels in the outboard. The inboard areas can be developed through tiebacks to existing infrastructure.
Updated at 11:54 am with comment from Shell and more information on Kosmos' Equatorial Guinea plans. 
Recommended for you

Namibia: Shell and TotalEnergies giant oil discovery threatens resource curse