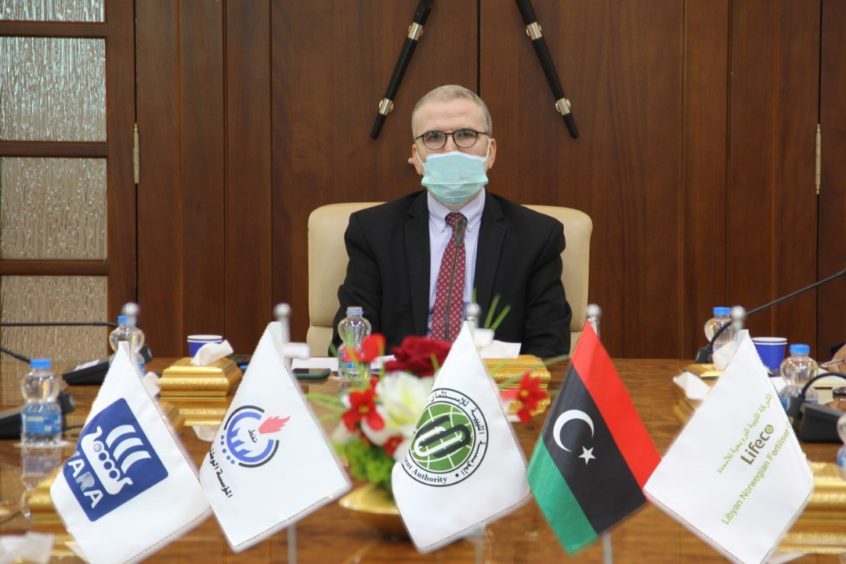 Libya's National Oil Corp. (NOC) has pitched for new investment in the country's oil and gas sector, even while reporting new security breaches at the Sharara oilfield.
NOC's chairman Mustafa Sanalla addressed the Libyan British Business Council (LBBC) on September 10. Sanalla highlighted some of the opportunities in Libya and the potential for billions of dollars of investment.
Such moves would be possible should the oil blockade be lifted and a stable Libyan government emerge, he said.
Sanalla called for the international community to support the rule of law in Libya. The UK has a crucial role to play in publically expressing support in addition to pushing for change from those countries that "wanted to control Libya for their own ends".
If there is a level playing field, UK companies will win profitable business, he said. "But not all of the countries involved in Libyan affairs at this point want to see a level playing field. The UK government needs to take an active role in ensuring the current oil blockade is lifted.
"It needs to play its part in creating a fair and just Libyan society based on the rule of law if British companies are to thrive in the Libyan market."
Talking Turkey
The same day Sanalla was addressing the LBBC, Bloomberg reported officials from the Government of National Accord (GNA) was holding talks with Turkey on opportunities in Libya. Talks have not been publically disclosed.
A note from Verisk Maplecroft's Hamish Kinnear said this would represent a widening of Turkey's ambitions in Libya. It has previously focused on offshore exploration in Libya but talks included discussions of onshore work.
Most of Libya's oil and gas fields are in territory controlled by the GNA's rivals, the Libyan National Army (LNA).
"An expansion of GNA control over LNA-controlled oil and gas areas is nevertheless possible with Turkish military support," Kinnear said. He cited reports suggesting Turkey was considering supporting an offensive against the LNA in oil-rich areas.
Sharara shooting
NOC has also reported increased hostilities around the Sharara field, which is held by Akakus Oil. An armed group arrived on September 6 and threatened the field manager.
The same day, there was a shooting at the early production facility on the field, which led to one death and one injury.
Another group is reported to have stolen an electric transformer from the P-1 well and cables from the N01 well.
"The reform of the security of our oil facilities must be a top priority. These continuing security breaches endanger the lives of oil workers and put at risk the infrastructure which is the beating heart of the Libyan economy," said Sanalla.
Recommended for you

Libya reaches 1.2mn bpd, with longer-term goal ahead