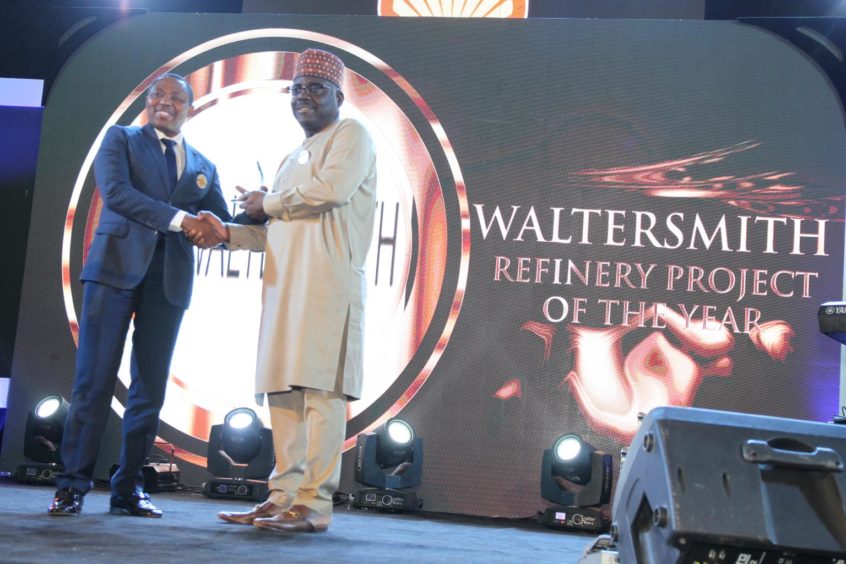 Waltersmith Petroman's modular refinery has been completed and will begin operations on October 14, the Nigerian Content Development and Monitoring Board (NCDMB) has said.
Work began on the 5,000 barrel per day plant, in Imo State, in October 2018. Initial production will be of diesel.
NCDMB bought a 30% stake in the refinery project in June 2018 for $10 million.
Nigerian Minister of Information and Culture Lai Mohammed toured the facility, at Ibigwe in the Ohaji/Egbema local government area, on September 15. The minister said the refinery, and other similar projects, were key achievements of the current administration. The government will provide Waltersmith with all the support it needs to grow, he continued.
The Nigerian company is working on plans to expand the plant to 50,000 bpd.
Local problems
NCDMB's executive secretary Simbi Kesiye Wabote said the project had a number of benefits, including creating employment for local people.
"This vision contributes to the realisation of our 70% Nigerian content target in the oil and gas sector by 2027. Our partnership with Waltersmith and other similar investments are some of the levers we are using to deliver the target growth rate," Wabote said.
The NCDMB official called for at least 10% of Nigeria's crude to be processed in modular refineries. Each 1,000 bpd of capacity at such a plant creates 10 direct jobs.
Waltersmith's chairman Abdulrasaq Isah said part of the thinking behind the construction of the refinery had been to avoid pipeline vandalism and theft. He went on to cite the importance of increasing energy supplies for Nigeria and lowering the company's operating costs.
There are plans for growth, he continued. "The next module will be 25,000 bpd. Then the final module will be 20,000 bpd. At that point we will be loading 120 trucks every day at peak production, comprising different products: diesel, kerosene, PMS, HFO and jet fuel."
Changing time
The Waltersmith executive suggested work on the second phase would begin shortly after the refinery starts up in October.
Isah went on to say that the Nigerian government's decision to remove subsidies had created a market for the company's downstream operations. "It also facilitates our ability to raise financing for the next module we will be doing," he said.
The Velem joint venture, made up of Lagos' Lambert Electromec and the US' VFuels, carried out construction. Africa Finance Corp. provided a $35mn debt facility.
Nigeria has struggled for years to secure petroleum products for domestic consumption, despite being a major producer of crude. Change is coming, though.
The 650,000 bpd Dangote Refinery is expected to begin producing in 2021. France's Axens signed a deal in early September on providing technology for a new refinery in Akwa Ibom, under an agreement with Bua Group.
A number of modular refineries are also under way. The model has proved attractive, with Equatorial Guinea expressing interest in a similar shift.
Recommended for you

Nigeria threatens to revoke marginal fields, new round approved