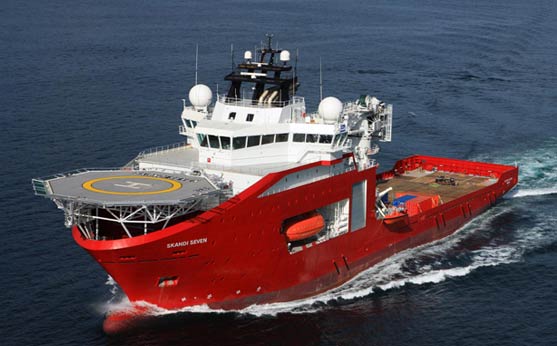 DOF Subsea has won an integrated field support vessel (FSV) contract from an unnamed IOC in Angola.
The Norwegian company said it would provide the Skandi Seven for at least 303 firm days, with options for another 365 days. DOF said the contract also provided scope for the supply of other vessels, as required.
The company will handle integrated FSV services, project management, engineering, procurement and logistics within deepwater construction and maintenance of existing subsea assets.
It also includes services for transportation and the installation of flexible products and subsea equipment.
"I am pleased that DOF Subsea is trusted with another contract in Angola. This project will secure utilisation for our integrated FSV team and assets, strengthening our position as a leading one-stop solutions provider for integrated subsea operations across multiple disciplines," said DOF Subsea's CEO Mons Aase.
"DOF Subsea is continuously working to develop efficient services without compromise to safety."
The Skandi Seven has been in country for some time. It won an extension to work in February this year, following another contract in December. It was working on deepwater maintenance.
The company has previously carried out work for Eni in Angola.
Earlier this year, DOF Subsea expressed its interest in building repair facilities in Angola. This came about following talks between the company's vice president for the Atlantic Jan-Kristian Haukeland and Angolan President João Lourenço.
Such a facility would save companies having to send vessels to Namibia or South Africa for work.
Haukeland noted the steps taken by Angola to improve the business environment. "Angola has registered improved benefits at the business level. We have noticed that Angola has developed in this area, which allows us to leverage our activity, in partnership with our main customers."
Recommended for you

Subsea7 wins decom work for Shell's Flu FPSO