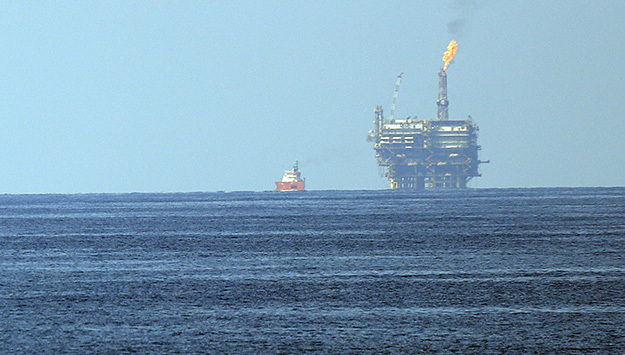 A number of states have signed an agreement formalising the East Mediterranean Gas Forum (EMGF).
Egypt, Israel, Italy, Greece, Jordan, Cyprus and the Palestinian Authority signed up to the plan. "This is a historic day for the gas industry in the region," said Egyptian Minister of Petroleum and Natural Resources Tarek El Molla during a webinar.
The World Bank and European Union have signed as observers. France has applied for full membership. The notable exception was Turkey, which has a number of disputes with members of the EMGF.
The signing took place online. Countries launched the initiative in October 2018. They agreed a statute on the forum in January this year. The plan had been to sign the formal deal in March but this was pushed back as a result of the pandemic, El Molla said.
"Now is the era of co-operation in the Eastern Mediterranean. Gas is a resource for energy but is also a catalyst for peace," the Egyptian minister said. The European Union needs alternative sources of gas and energy, El Molla said, "this will come from the Eastern Mediterranean".
Israeli Energy Minister Yuval Steinitz said the signing saw the discussion forum upgraded to a "real regional organisation". The deal is the first of its kind, Steinitz said, noting export deals for the transportation of gas to Jordan and Egypt.
Fuelling transition
The primary goal of the EMGF is to provide a platform for dialogue between its members on gas use in the region.
El Molla said that while there was pressure on the energy industry to shift to more environmentally friendly fuels, there was still a role for hydrocarbons. "The global market needs to bridge the gap. Gas is a transitional fuel. It has the lowest emissions and a lower carbon footprint. We need to fully monetise natural gas," the minister said.
Fields must offer economic returns to be developed, El Molla continued. The minister also welcomed the recent deal with Greece. This "opens areas for concessions and developments of gas", the minister said. He raised the possibility of new bid rounds for upstream exploration.
Recommended for you

Eni pursues East Med gas trends into Israel