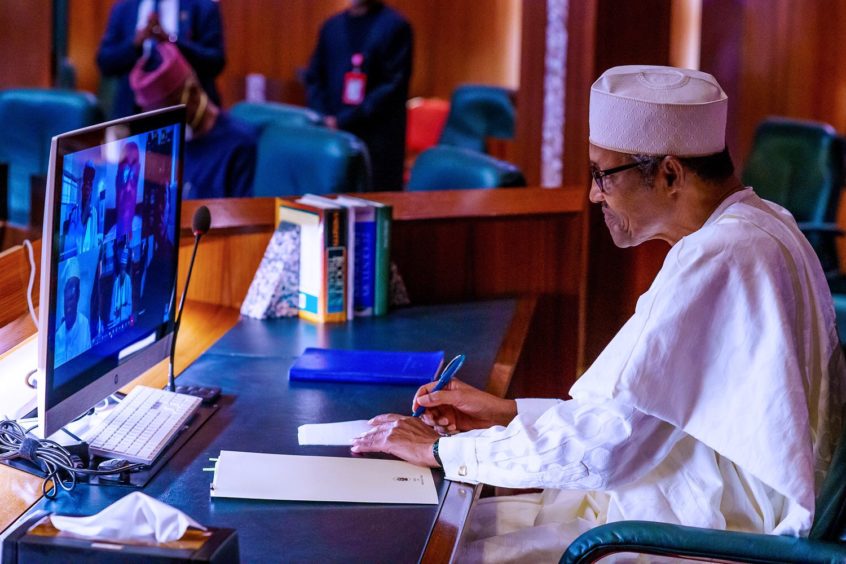 Legislators in the Nigerian Senate have pledged to break the "jinx" around the Petroleum Industry Bill (PIB) and bring about reforms in the oil sector.
Senator Ahmad Lawan, president of the Senate, said the house would "work with every stakeholder" and "provide the oil industry [with] legislation that will make it more effective and efficient at the end of the day".
Speaker of the House of Representatives Femi Gbajabiamila also voiced support for the bill. The two legislators were holding a meeting with Nigerian Minister of State for Petroleum Resources Timipre Sylva and Nigerian National Petroleum Corp. (NNPC) managing director Mele Kyari.
"The two chambers of the National Assembly promise that we will break that jinx and see to the passage of the bill," Lawan said. "We want to see an oil industry in Nigeria that is properly regulated, an oil industry that not only sustains the investment that we have but attract even more investment, an oil industry that is very competitive."
The PIB has been under discussion in various forms since 2007. The two houses passed a version of the bill, the Petroleum Industry Governance Bill (PIGB), in 2018. Nigerian President Muhammadu Buhari refused to sign the bill and it ran out of time.
Lawan acknowledged the bill's problems and noted that Buhari had sent the bill to the legislature this time around. The president has backed previous versions that failed to make progress in the houses.
The House and the Senate return to full sessions on September 29 and the PIB will feature, Lawan said.
Scrutiny
"The bill has been long in the making for several years but I believe this is the session in which it will pass. We will pass this bill speedily, however its passage will not sacrifice thoroughness. We will not sacrifice thoroughness on the altar of speed," Gbajabiamila said.
The House of Representatives has assembled a "crack team of legislators", he continued. However, the PIB comes at the same time as the budget, Gbajabiamila said.
The bill has not been made publicly available. A report in Nigeria's Punch has said there would be changes to NNPC. The bill scraps the Petroleum Products Pricing Regulatory Agency (PPPRA).
Punch also said it would create an upstream regulatory commission and recommended a mid- and downstream regulatory authority.
Recommended for you

Nigeria's focus on thieves misses metering miscalculations