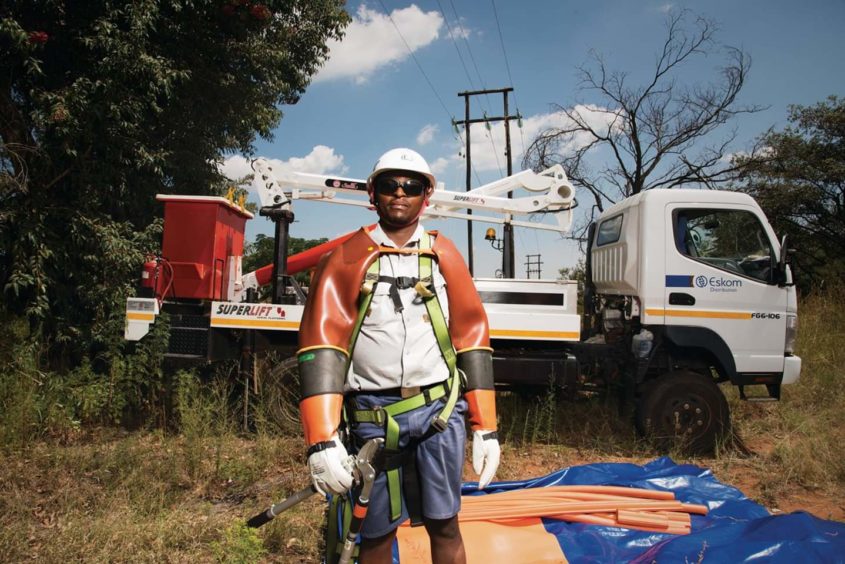 Eskom has released a report investigating its CEO amid accusations that he had misled the South African power company's board.
Andre de Ruyter came under fire in a matter related to heavy fuel oil contracts. The Eskom report, prepared by Wim Trengove cleared the CEO. "De Ruyter did not in any way mislead the board. He is accordingly entirely innocent of any misconduct."
Eskom issued a tender in May 2019 seeking heavy fuel oil for power plants for five years. The budget was set at 14 billion rand. Contracts were awarded to Sasol, Econ Oil & Energy and FFS Refiners.
In December last year, the procurement officer applied for this sum to be increased to 18bn rand.
De Ruyter opposed the increase and the committee rejected it. The CEO had said there were allegations of fraud and corruption. Eskom should instead secure fuel oil direct from refiners, rather than through marketing companies.
Eskom's team looking at the tenders was described as lacking understanding and competence in the market. Furthermore, there was the possibility that bidders may have contravened anti-competitive practices.
Eskom director Sifiso Dabengwa accused de Ruyter of misleading the board on March 25 this year. Dabengwa and another director Pulane Molokwane objected to the cancellation. The grounds given for the decision were speculative and unproven, the Trengove report said the two directors had complained.
Dabengwa said in an email that he was "making an extremely serious allegation against management (the CEO and his team) of providing false information to the board in order to substantiate/motivate the cancellation of the tender". The director said no evidence of fraud had been proved.
While Molokwane was reported as having initially expressed reservations she went on to distance herself from Dabengwa's accusations.
Irregularities
De Ruyter was interviewed by Trengove and said that he had provided the information he had and made it clear when he did not have facts to back up his assertions. Potential collusion between Econ Oil and Sasol, for instance, was "something that we need to investigate … I left it up to the board to decide what they wanted to do with it".
The CEO in comments to the report's author said Sasol's bidding did not "definitively prove collusion but it is an indication of at least serious irregularity". Sasol is the supplier of fuel oil to Econ Oil and had also helped its customer in compiling and executing its bid.
Eskom appointed a consultant, Werner Mouton, to assess the fuel oil bids. Mouton completed his report in February this year. As Trengove reported, this found Eskom had "hopelessly mismanaged the … procurement process and had ended up with most disadvantageous contracts including the one allocated to Econ".
Trengove said he would not take a position on what should become of Dabengwa following the accusations. "I found it invidious to inquire into the justification" of Dabengwa's complaints, Trengove said.
Dabengwa resigned in July, shortly after the report was published internally.
The report also gave a critical assessment of Econ Oil. Trengove noted an investigation into allegations of misconduct by Eskom's Thandi Marah had been launched – and then terminated in February 2019. Bowmans, which was working on the investigation, had flagged up "damning findings" on Econ Oil and its connection to Marah.
Econ Oil is said to be working on a legal challenge to fuel oil tender cancellation.
Recommended for you

Chris Cox and Curium Resources going after North Sea's untapped discoveries