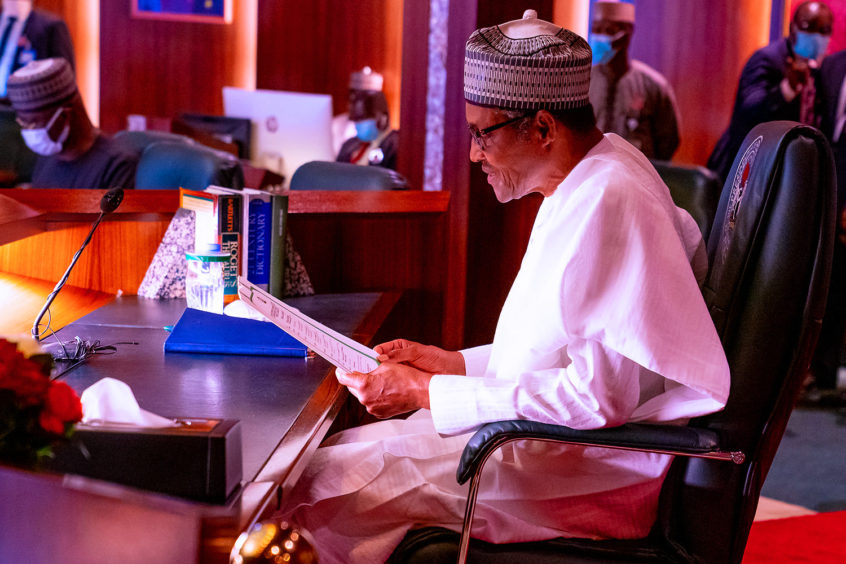 A Nigerian militant group has issued a warning to operations in the Niger Delta, including pipelines and vessels.
The Reformed Niger Delta Avengers (RNDA) has abandoned talks with the government. The group said Nigerian President Muhammadu Buhari had failed to properly recognise the Niger Delta. Furthermore, they disagreed with the choice of Effiong Akwa to head the Niger Delta Development Commission (NDDC) in mid-December.
The RNDA's head General Johnmark Ezonebi issued the statement. The group has "strike force units" throughout the Niger Delta. It will "kick start bombing and destruction of oil facilities and oil pipelines and major oil ships and vessels coming from Lagos to the creek of Niger Delta", he said.
The RNDA named its plan Operation No Mercy Alfa Piper Zero Oil. It intends to "save NDDC from the hands of politicians". These include the Nigerian Minister of Niger Delta Affairs Senator Godswill Akpabio and the agency's head Akwa.
"RNDA wants to say that President Buhari does not mean well for the development of the Niger Delta," the statement continued. The president should pay attention to the demands of the people of the area, it said.
The group has "decided to declare curfew with the expiration date of 21 days in the entire Nigerian water ways from the Lagos sea Atlas Cove manifold, NLNG Bonny waters to the gulf coast of Guinea to Nigeria waters", it said.
There have been some signs of increased militancy recently. An attack on Eni facilities in November appears to have been intended to disrupt exports.
Another group, the Niger Delta Liberators (NDL) issued threats against foreign majors in December. The NDL raised a number of points, including concerns about the NDDC and its lack of a proper board.
NDDC turmoil
Akwa, in a statement on December 15, said the NDDC intended to redeem its image and increase work with state governments. "There should not be any competition, we will work together as a team and the tax payer's money would not be wasted," he said.
The NDDC head said Buhari had a "deep seated love" for the Niger Delta people.
A Rivers State official, speaking at a meeting with Akwa, complained about shortcomings with the NDDC. The agency had started, and then abandoned, a number of projects.
Buhari ordered an audit of the NDDC in October 2019. Police attempted to arrest a head of the NDDC in July 2020 but were prevented from doing so by Rivers State Governor Nyesom Wike.
In the 2021 budget, Nigeria allocated 64 billion naira ($168 million) to the NDDC. The government also provided another 65bn naira ($170.6mn) for the amnesty programme.
Recommended for you

The Tinubu presidency and Nigeria's energy challenges