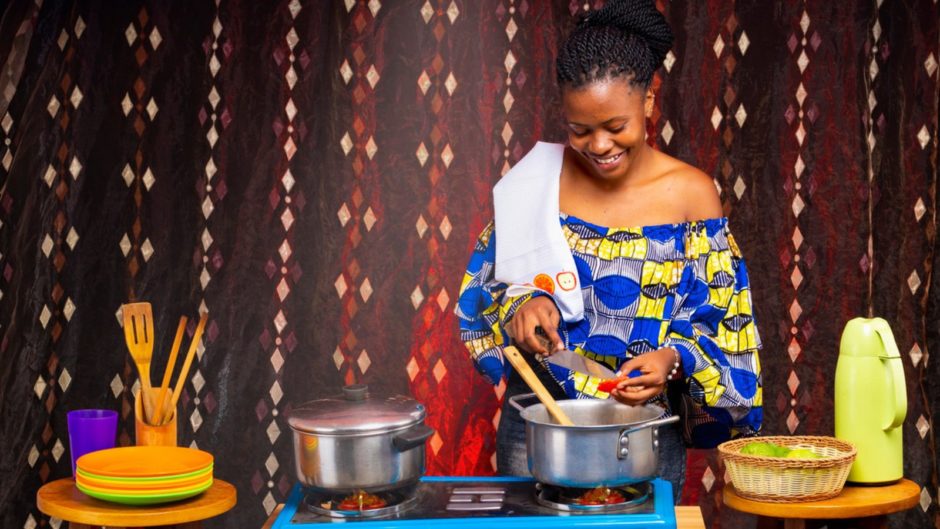 Trafigura has acquired a minority stake in Bboxx, which provides solar power systems in Africa and Asia, with an eye on LPG supplies.
Bboxx said it was starting its next phase of growth, which aims to reduce pollution caused by cooking. Using charcoal or wood leads to greenhouse gas emissions, black soot and deforestation.
Household air pollution kills nearly 4 million people per year, the World Health Organisation (WHO) has said.
A joint statement described it as a clean cooking crisis, which cost the world over $2.4 trillion per year. The companies referenced Sustainable Development Goal (SDG) 7, which calls for clean energy for all, in Africa.
Shifting to LPG for cooking would be "significantly cleaner and a vital step in the energy transition", they said.
Bboxx's business model has previously focused on a pay-as-you-go (PAYG) solar home system. It has begun a PAYG model for LPG distribution in Congo Kinshasa, Rwanda and Kenya. USAID has supported Bboxx's LPG programme in Congo Kinshasa.
Developing markets
"Trafigura's investment in Bboxx forms part of our strategy to continue to develop markets for LPG as a lower carbon fuel for clean cooking," said Trafigura's Head of Africa Energy Trading James Josling.
"Bboxx's innovative business models and proven expertise in providing renewable energy services make it an ideal company to collaborate with and an attractive investment for Trafigura."
Bboxx's CEO Mansoor Hamayun said it was "unacceptable that in 2021 billions of people still live without access to clean cooking facilities. The world is still a long way off meeting UN SDG 7 – clean energy for all – and by forging partnerships and working with major global firms like Trafigura, we can turbocharge progress to unlock potential and transform even more lives for the better."
The energy provider distributes LPG through its PayGo Energy Cylinder Smart Meter. This is connected to Bboxx Pulse, its IoT technology-enabled comprehensive management platform. The meter is connected to a gas canister and allows remote monitoring of gas flows.
Bboxx has linked improvements in clean cooking to other SDGs. These include health in communities and gender equality – SDGs 3 and 5 respectively.
The World Bank has calculated that 4 billion people lack access to clean, safe and reliable cooking energy. The problem is particularly stark in sub-Saharan Africa, with an access rate of only 10%.