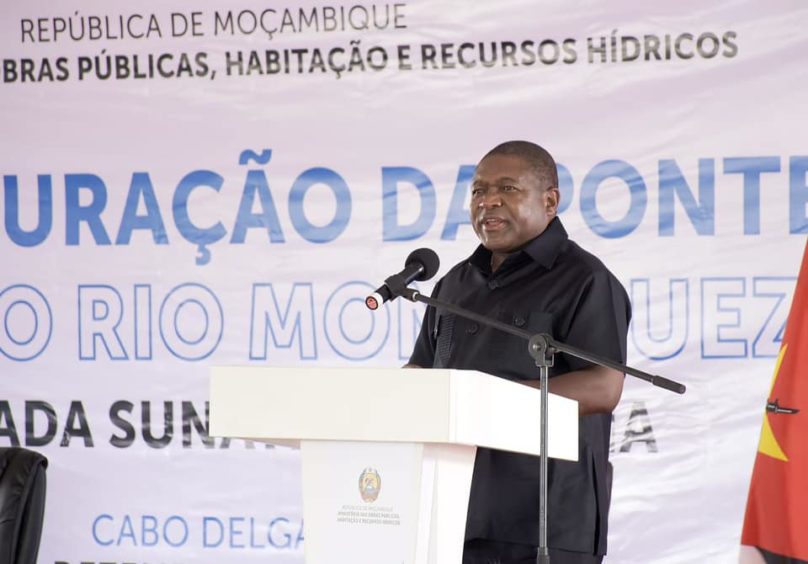 Islamist insurgents, Mozambique government forces and a South African private military company are all involved in human rights abuses in Cabo Delgado, according to Amnesty International.
The northern province is home to Total's Mozambique LNG and ExxonMobil's proposed Rovuma LNG. The insurgency has disrupted company operations, leading to speculation that it may push back first gas.
The international companies have called for the Mozambique government to tackle the problem.
Amnesty has published a report on Cabo Delgado, "What I saw is death: war crimes in Mozambique's forgotten cape".
"The people of Cabo Delgado are caught between the Mozambican security forces, the private militia fighting alongside the government and the armed opposition group locally known as 'Al-Shabaab' – none of which respect their right to life, or the rules of war," said Amnesty's regional director for East and Southern Africa Deprose Muchena.
The three have each "committed war crimes, causing the deaths of hundreds of civilians. The international community has failed to address this crisis as it has escalated into full-blown armed conflict over the last three years."
Muchena called on the groups to stop targeting civilians and for the government to investigate war crimes.
Amnesty based its report on interviews with 79 internally displaced people (IDP), from 15 communities. The NGO also used satellite imagery, photographs and medical information.
The research follows the impact from March 2020, when insurgents attacked Mocímboa da Praia.
The NGO identifies the attackers as Al Shabaab, although noting they are not related to the group of the same name in Somalia. Other sources refer to this group as Ahlu Sunna Wal Jamaa (ASWJ).
The insurgents attack settlements, killing or abducting civilians. Amnesty charts the beginning of the insurgency to 2017, with a raid on a police station in Mocímboa.
Security forces
The government response includes "extrajudicial executions and acts of torture and other ill-treatment", the NGO said. The report cited instances of civilians being executed for supposed support of Al Shabaab and of raping women.
The NGO cited various videos showing atrocities by the government forces. The Mozambique government claims Al Shabaab created these in order to discredit the security forces.
Furthermore, government forces were criticised for running away during attacks, rather than trying to protect civilians from insurgents.
Mozambique hired the Dyck Advisory Group (DAG) to participate in the fight against Al Shabaab. Amnesty has 53 witnesses who claim DAG fired machine guns and dropped hand grenades "indiscriminately" into groups of people.
During an attack on Mocímboa, Amnesty said DAG had destroyed a hospital in order to fight Al Shabaab fighters in the facility.
"The testimony we have gathered reveals a pattern of repeated, reckless targeting by Dyck Advisory Group," said Muchena.
"By firing indiscriminately into crowds, attacking civilian infrastructure, and failing to distinguish between military and civilian targets, they have clearly violated international humanitarian law. They must now be held accountable for their actions."
DAG issued a statement to the media saying it had commissioned an investigation from its company lawyers. The inquiry will be made up of South African and Mozambique members.
While Cabo Delgado is rich in natural resources – rubies and gas offshore – there is little local benefit. Amnesty said that while there are some international links, the insurgency is principally a local phenomenon.
DAG replaced another private military contractor, Russia's Wagner Group.
A number of foreign governments have expressed interest in supporting Mozambique tackle its insurgency, although the government has been hesitant to allow this. France and Portugal have both been linked to proposed interventions, while South Africa may also play a role.
Recommended for you

Total accused of manslaughter over Mozambique terrorist attack