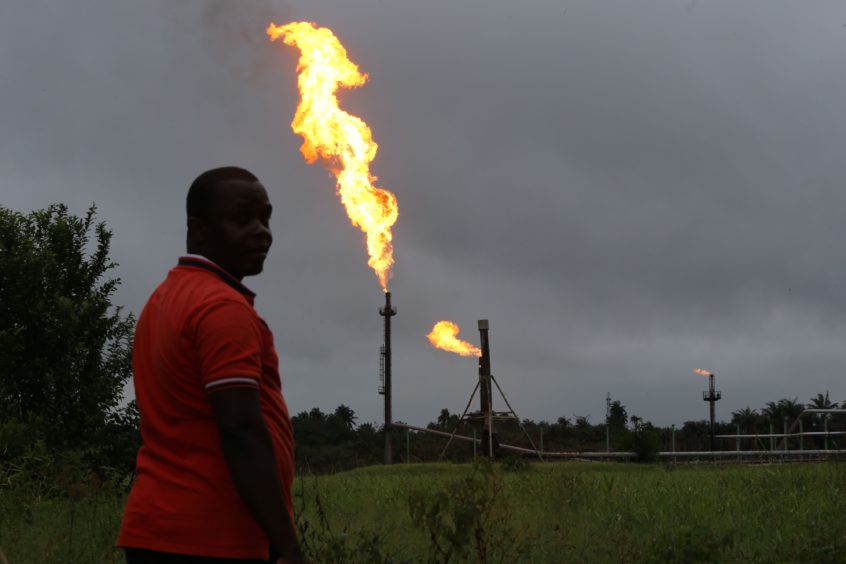 Some Nigerian communities will never receive a "fair share" of the cash generated from oil and gas produced in their neighbourhoods, a report has warned.
Communities in the oil producing areas have largely failed to benefit, Policy Alert and Publish What You Pay UK said in the report, "What's in it for us?". The report also involves Stakeholder Democracy Network (SDN).
The energy transition will have a major impact on Nigeria, "which badly needs to diversify away from hydrocarbons". It singled out communities at Esit-Eket and Ibeno as having failed to benefit thus far – and being unlikely to do so in the future.
Oil cash has gone into various projects in the Niger Delta, but there are no guarantees that such facilities have been maintained. Furthermore, the Niger Delta Development Commission (NDDC) has a seemingly justified reputation for failing to help communities.
Esit-Eket lies in OMLs 13 and 14, held by Seven Energy's Frontier Oil and Universal Energy. Savannah Energy bought Seven in November 2019.
One local was quoted in the report as saying oil spills had killed fish and that drinking water was "colourful". The cottage hospital "has no medical doctor", he said.
Policy Alert shared a development agreement signed by Frontier Oil with community leaders at a meeting. Members "expressed shock at the existence of this document and alleged that a few community leaders had colluded with the oil companies to short-change them".
Mismanaged
The Ibeno community overlaps with OML 138, operated by ExxonMobil. Policy Alert visited the community and documented a poorly equipped secondary school and a rudimentary clinic.
The NGO reported on a water facility that Exxon had built and then transferred maintenance responsibility to the community.
It described the Akwa Ibom State budget as "grossly inadequate" for water needs.
"Most oil-producing communities in Akwa Ibom do not have functional primary health care," the report continued.
NDDC also began a water project in the area but failed to finish it. The agency has a reputation for this. The federal government has launched an audit of its operations but has made little progress.
The NDDC in 2018 received more cash, at $950.8 million, than the five Niger Delta states combined.
The agency receives cash from the federal government and from a fixed 3% of total company spending. While the cash flows in, the agency is "plagued with corruption scandals and is widely perceived to have failed in its mandate of fast-tracking development in the Niger Delta area".