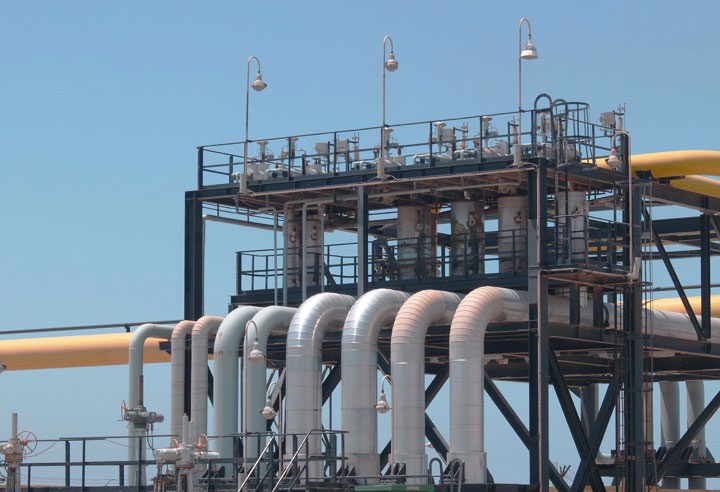 Algeria will hold its legislative elections on June 12, offering a slim opportunity for change – although with concerns already around turnout and legitimacy.
Up for grabs are 407 seats, with about 13,000 candidates angling for a spot. The Assemblée Populaire Nationale (APN) is the lower house of the legislature but has been widely seen as an ineffectual and beset by corruption.
Algerian President Abdelmadjid Tebboune dissolved the legislature in March, a year before the APN term was due to end. Campaigning officially began on May 21 and ended on June 8.
Political forces
Algeria's long-time president Abdelaziz Bouteflika was removed from office in April 2019, largely as a result of an outpouring of populist demands for change. Tebboune was elected in late 2019.
Street protests, known as Hirak, have continued in Algeria although the numbers have diminished. The government has a long history of arresting dissidents.
The current demonstrations are largely leaderless, providing flexibility for the movement, but as a result failing to provide political direction beyond the removal of the status quo.
Unemployment is high, which has fuelled a perception of inequality. Of male 15-24 year olds, unemployment is around 26%, while similar female unemployment is nearly double that.
Inequalities worsen for those further away from the coast. Into the Sahara, where many of the oil and gas fields are located, unemployment and poverty is higher – and a sense of grievance.
Turnout has been a problem in previous elections and will likely be one on Saturday. Just under 40% of those eligible voted in the December 2019 presidential elections. This fell further, to 24%, in November in the referendum on changes to the constitution.
The Hirak movement has opted to boycott the legislative elections. Some political parties, such as the Socialist Forces Front (FFS), have also opted to sit out the vote.
Others see an opportunity. Some reports have seen the Movement of Society for Peace (MSP), an Islamic group, as polling well and the leadership has talked about forming a coalition government. There are no official polls in Algeria so it remains impossible to determine.
How such a vote would be seen by the authorities remains to be seen. It was an election win for the FIS party in 1990 that triggered the country's brutal civil war.
Security
The Algerian army is a fundamental part of society and played an important part in the removal of Bouteflika.
This conciliatory stance has hardened, though. Recent statements from the military have put forward a narrative of Algeria under siege. The army released a documentary in May alleging various interests had infiltrated the Hirak movement, including local separatists, Islamists, France and Morocco.
Officially, the army has said it will not be dragged into the "political game".
The head of the military, Said Chengriha, in a televised broadcast called on officers to implement measures to "ensure the failure of any scheme or action aimed at disrupting or affecting the course of this election".
The army's top brass are not the only voices to express worries about security.
During an interview with Al Jazeera, President Tebboune said the country had been ready to intervene militarily in Libya, to prevent the advance of General Khalifa Haftar. The Libyan general had besieged Tripoli in early 2020.
Tebboune expressed concerns about an Arab capital being occupied by "mercenaries". Haftar's Libyan National Army (LNA) received support from Russia's Wagner Group and others.
At the time, sending Algerian troops into Libya to fight the LNA would have been unconstitutional and there is little chance that such a step would have been possible.
While these claims may be overblown, there continues to be an undercurrent of uncertainty around the government and its future.
Amid the pressures on Algeria, "high-ranking officers might be able to instigate and win popular support for a coup. This is why the military is taking advantage of these optimal conditions to coup-proof and eliminate threats against the new president," writes Algeria expert Dalia Ghanem.
Hydrocarbon pinch
Algeria has used its hydrocarbon revenues to prop up the economy. In the last few years, revenues have fallen but spending has continued.
As such, the country faces a point at which its cash reserves will run dry. Furthermore, domestic consumption of gas is increasing, putting pressure on exports. Oil production is also declining, falling to 1.02 million barrels per day in 2019 and 897,000 bpd in 2020.
The International Monetary Fund (IMF) has said Algeria requires an oil price of $135 per barrel to breakeven.
The World Bank puts the country's budget deficit at 11% of GDP since the 2014 oil shock. Foreign exchange cover for imports may fall to only three months by the end of 2022, it said.
As such, attracting new investments to the energy sector must play a part in the country's plans.
MoU moves
Political changes, a new prime minister and minister of energy, would likely result in a new head for state-owned Sonatrach.
The company has signed a number of memorandums of understanding (MoUs) over the last few years but new investments have been thin on the ground.
Sinopec, Equinor, Shell, OMV, Cepsa, Lukoil, ExxonMobil, TPAO and Chevron have all expressed interest in the country's promise, although with little as yet to show.
A new Sonatrach head would be unlikely to cement these deals. Companies, particularly potential new entrants, are wary of the bureaucracy and political uncertainty.
Complaints
Some companies have been critical of the administration.
Algeria prevented Energean from buying Edison's stake in the Reggane Nord project. Energean CEO Mathios Rigas said in April.
The country is "sending a clear message that international investors are not welcome. That's a strange strategy in today's environment," the CEO said. Rigas went on to say he would prefer to invest in "countries that are more open and have protection from courts, without that country risk".
Sonatrach ejected Sunny Hill Energy, previously Petroceltic, from the Ain Tsila field this year.
Petroceltic's Marvin Welsh told Energy Voice that Sonatrach had shown a "blatant disregard for the rule of law. It is an approach that will deter foreign investment into Algeria."
The company highlighted the arrest of a former Sonatrach chairman, Abdelmoumen Ould Kaddour, in March in Dubai.
This detention "raises serious questions as to whether Sonatrach is fit for purpose. Under the shadow of these corruption allegations Sonatrach needs to be demonstrating that they are doing everything by the book. It is a matter of regret that this is not the case in relation to their dealings with Petroceltic," he continued.
Sonatrach has not responded to a request for comment on the allegations.
Welsh went on to note the changes in prime ministers, energy ministers and Sonatrach heads had "destroyed long standing and trusting relationships that could easily solve disputes before they escalated".