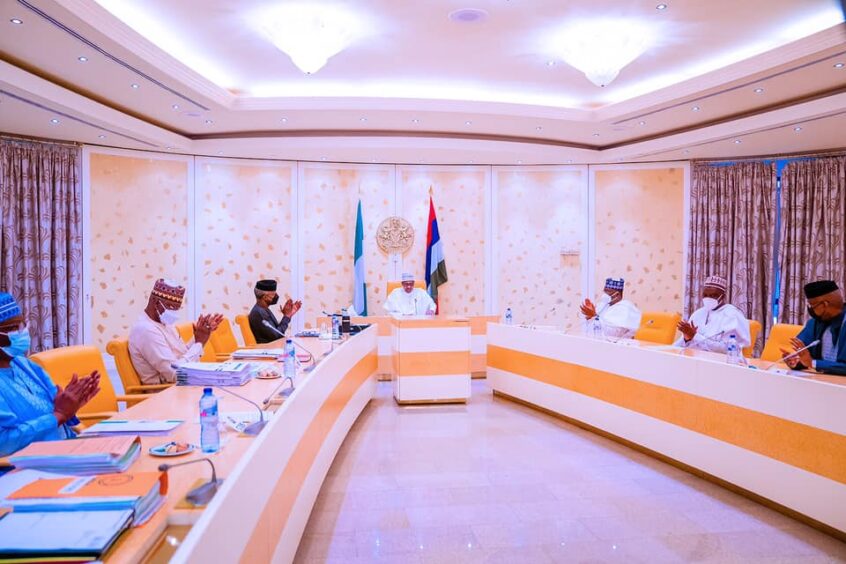 Nigerian President Muhammadu Buhari has appointed a steering committee to oversee the enacting of the Petroleum Industry Act (PIA).
The president signed the PIA, which had been the Petroleum Industry Bill (PIB), on August 16.
Minister of State for Petroleum Resources Timipre Sylva will lead the steering committee, which will be in operation for 12 months.
Other members include the head of the Nigerian National Petroleum Corp. (NNPC), Mele Kyari, along with representatives from the Ministries of Justice and Finance.
Barrister Olufemi Lijadu will act as external legal adviser and the executive secretary of the Petroleum Technology Development Fund (PTDF), Bello Aliyu Gusau, will head the co-ordinating secretariat and the implementation working group.
The statement from the presidency said the committee would "guide the effective and timely implementation of the PIA in the course of transition to the petroleum industry envisaged in the reform programme".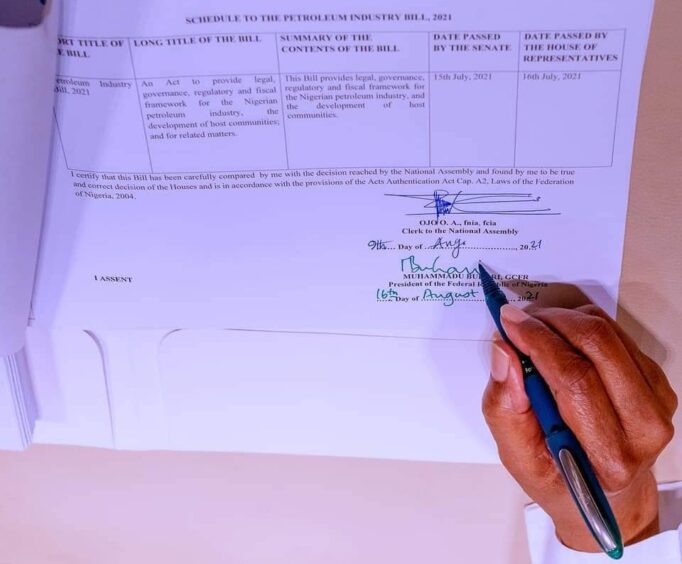 It will ensure "new institutions created have the full capability to deliver on their mandate under the new legislation".
Speaking during the Federal Executive Council (FEC), Buhari commented on the PIA. The president had been in quarantine since returning from the UK on August 13. He signed the bill into law while under quarantine.
Now that the five days have elapsed, the president emerged to carry out the ceremonial aspects of the new legislation.
The Nigerian Senate passed the bill on July 15, while the House of Representatives passed it on July 16, NNPC noted. This approval has ended "a long wait since [the] early 2000s, and notching another high for the Buhari administration".
More commercial
NNPC's Kyari, speaking to Arise TV on August 16, said the new PIA updated and transformed Nigeria's oil industry. The new act will also transform NNPC, he said.
"Within six months, a new company will be created," Kyari said.
"Some toxic assets" will no longer be held, he continued, "the federation or the shareholders can decide … You're going to have a much more efficient, much slimmer, much more commercial national oil company".
Recommended for you

Nigeria aims to add 700,000 bpd this year