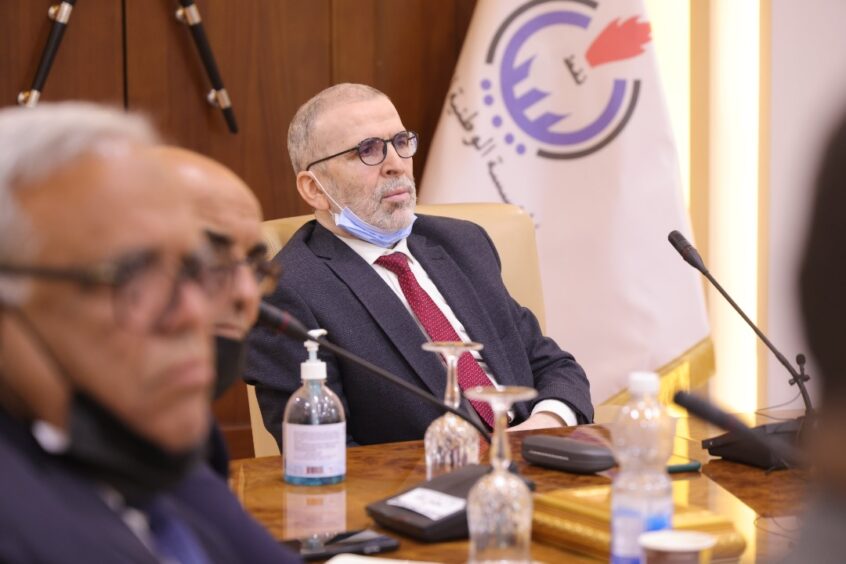 Libya's oil minister has called for the removal of the head of the National Oil Corp. (NOC), although progress is likely to be slow.
Libya Minister of Oil Mohamed Oun sent a letter to Prime Minister Abdul Hamid Dbeibeh calling for a new board to be installed at NOC. The current leadership of the oil company is operating without legal backing, he said.
Mustafa Sanalla is current chair of NOC and has been in office since 2014. He is well regarded internationally and has made substantial efforts to keep Libya's oil flowing throughout a number of challenges.
Oun proposed Taher Al-Qatani would take over as chairman, who currently is Sanallah's deputy.
Politicking
He has also suggested a number of board members, including Rifaat Al-Abbar. The latter is the deputy minister of oil and gas.
Al-Abbar denied knowledge of the minister's plan. While the two had met, he said, they had agreed no changes were necessary at NOC. The deputy went on to note the successes of the oil company in recent times.
Despite facing "tough challenges", he said, NOC has "worked to raise production despite difficult financial conditions". The company's board "deserves to be honoured rather than replaced in this way".
Sanalla and Oun have held meetings this week with various important officials.
Oun met the Central Bank of Libya's (CBL) governor Al Seddik Omar Al Kabir on August 17. The CBL has clashed with NOC in the past over alleged payment irregularities. NOC reported oil revenues of $2.07 billion in June.
Sanalla, meanwhile, met a member of the House of Representatives Amer Nasr. The latter pledged his full support for NOC and its "wise management", a statement from the company said.
Efforts to remove Sanalla have increased this year. The legislature sent a letter to Oun in July asking him to appoint a new board at NOC.
Long game
Verisk Maplecroft's MENA analyst Hamish Kinnear noted that removing officials in Libya has tended to be a drawn-out affair.
The oil minister appears to need approval from the Government of National Unity (GNU), effectively from Dbeibeh, to remove Sanalla, Kinnear noted.
"I think it's unlikely that the GNU will remove him. Sanalla is popular with western countries due to his reputation as a neutral technocrat – his removal would raise concerns that the NOC could get drawn into a messy institutional split," Kinnear said.
The oil minister is likely attempting to stamp his authority on the sector, even while Sanalla remains largely in control, the analyst said.
"An outright institutional split is not on the cards for now. That could become possible if a rival government once again emerges after elections failure to materialise this December," he continued.
Sanalla has set the target of reaching 2.1mn bpd in 2025.
Libya is producing around 1.3 million barrels per day of crude. Oun told Bloomberg this week that the country intended to increase this to 1.5mn bpd by the end of 2021.
The minister said that in order to increase production, the government would need to provide more funding.
Recommended for you

Libya's eastern flood devastation raises political risk