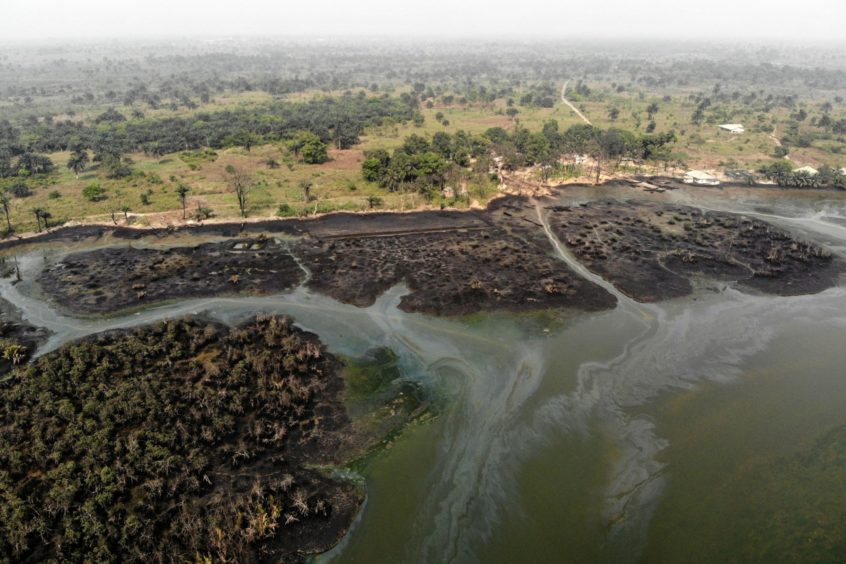 Nigerian National Petroleum Corp. (NNPC) has claimed victory over Shell at OML 11, following an Appeal Court judgement in its favour.
The court, sitting on August 16, found against a Federal High Court ruling that Shell Petroleum Development Co. (SPDC) was entitled to renew the lease on OML 11. The High Court made this ruling in August 2019.
The Appeal Court found the Minister of Petroleum Resources had the authority to renew – or not – SPDC's lease. The award to Nigerian Petroleum Development Co. (NPDC), NNPC's upstream subsidiary, was therefore valid.
An SPDC representative said: "'We are disappointed by the decision of the Court of Appeal which overturned an earlier decision of the High Court upholding our right to a renewal of OML 11 for 20 years. We have therefore filed an appeal against this judgment.
"Though we believe the SPDC JV has fulfilled its obligations under the Petroleum Act for the renewal of OML 11, our preference remains to engage the Nigerian authorities on available options for an amicable resolution of issues around the lease."
NNPC head Mele Kyari said the ruling would see NPDC find a new path on OML 11. This will involve boosting production in a responsible and environmentally friendly way.
"We now have an opportunity to reconstruct a new beginning on OML 11, driven by global best practices and a social contract that would put the people and environment of the Niger Delta above pecuniary considerations," Kyari said.
"This is a huge victory for the government and people of Nigeria as we now have the impetus to responsibly unlock the oil and gas reserves the block offers for the benefit of all Nigerians."
NPDC intends to work closely with all stakeholders and partners, it said, with "responsible, smart engineering and environmental sustainability".
Gas production from the block will be used to drive power plants and fuel industrialisation.
Next steps
Kyari noted Shell's struggle to work on the block had been going on for more than 30 years. The judgement, he said, offers a new beginning.
"Further legal action by Shell will not only be futile, it would be depriving Nigeria of an opportunity to make meaningful gains from OML 11 when the nation needs all the revenue it can get to move Nigeria forward," the NNPC head said.
Shell has not yet commented on the ruling. The company recently agreed to pay damages to a local community on the area to settle a long-running case on an oil spill.
Updated at 10:58 am with SPDC comment. 
Recommended for you

Seplat elevates Omiyi, shrugs off questions over Mobil deal