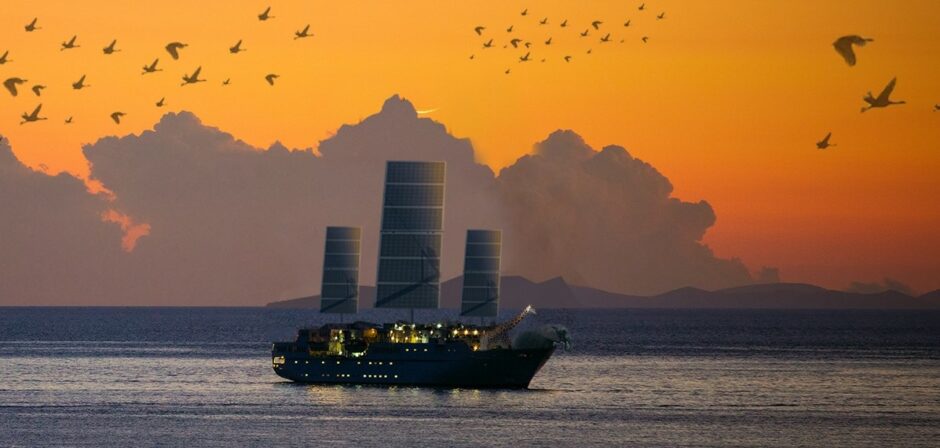 TotalEnergies has a plan to evacuate endangered animals from Uganda and Tanzania to France – or so a group of unidentified pranksters would have the world believe.
The RéHabitat plan has the "primary objective of relocating animals in danger to a more appropriate ecological setting", a member of the group told Energy Voice. The plan would "offset the impact" of the East African Crude Oil Pipeline (EACOP) in East Africa.
The Fixers went on to claim responsibility for the proposal. A press conference staged by the group in Paris appeared to show a rooster – the symbol of France – kill a silvery-cheeked hornbill.
This was, they said, a "devastating metaphor for the destruction that TotalEnergies' EACOP will bring to East Africa".
The group had fleshed out many of the proposal's details.
The company is carrying out sea trials on a wind, solar and hydrogen powered ship, it said. A maiden voyage will take place in May 2022, it continued.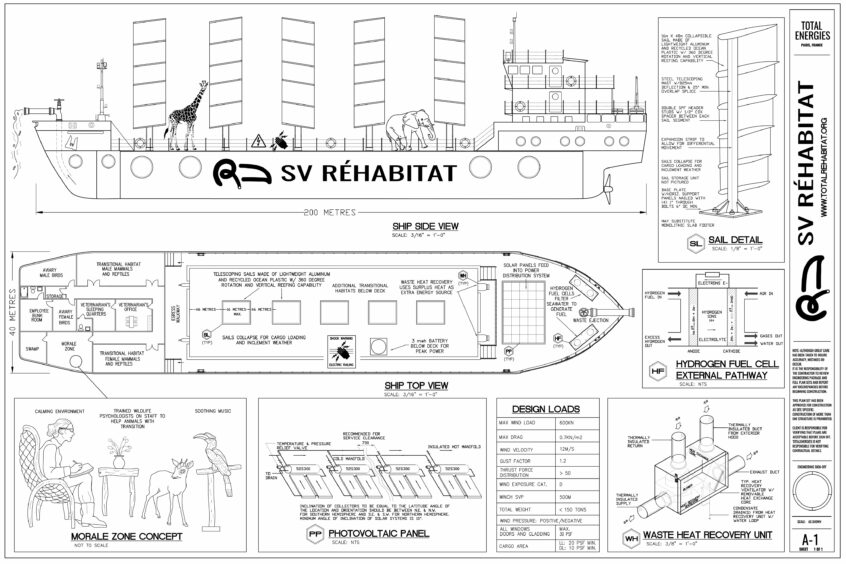 "You could call it a modern-day Ark," the RéHabitat spokesperson said. A diagram of the proposed ship includes a "morale zone", where "trained wildlife psychologists" will be available to "help animals with transition".
It makes a number of proposals about where the "representative fecund pairs" of animals could be relocated to in France.
The grey-crowned crane, for instance, would move from Murchison Falls in Uganda to Camargue, in the south of France. Elephants would go to the Lac du Bourget and chimpanzees to the Lac de Sainte Croix.
The statement also claimed that TotalEnergies was planning to "establish new employment and habitat options for those who reside or subsist on land in the path of the pipeline. RéHabitat will employ residents who choose relocation to work aboard the SV RéHabitat as sanitation specialists, transitional habitat maintenance crew, and wildlife morale monitors."
Certain resistance
"As we undertake new large-scale energy projects you expect a certain resistance from activists," the RéHabitat representative said. "We hope a project like this will meet their concerns and compensate for all risk."
The statement reported the RéHabitat plan had been launched at the International Union for Conservation of Nature (IUCN). This took place last week in Marseille. While the IUCN had no mention of RéHabitat, the congress did see a number of statements made about EACOP.
The Catholic Laudato Si Movement issued a call for IUCN to help stop the Tilenga and EACOP projects.
TotalEnergies has not yet responded to a request for comment on the EACOP ark plan.
Updated on September 14 with identification of the group behind the RéHabitat plan and video of the supposed bird murder. 
Recommended for you

TotalEnergies buys into UK-Morocco power export plan