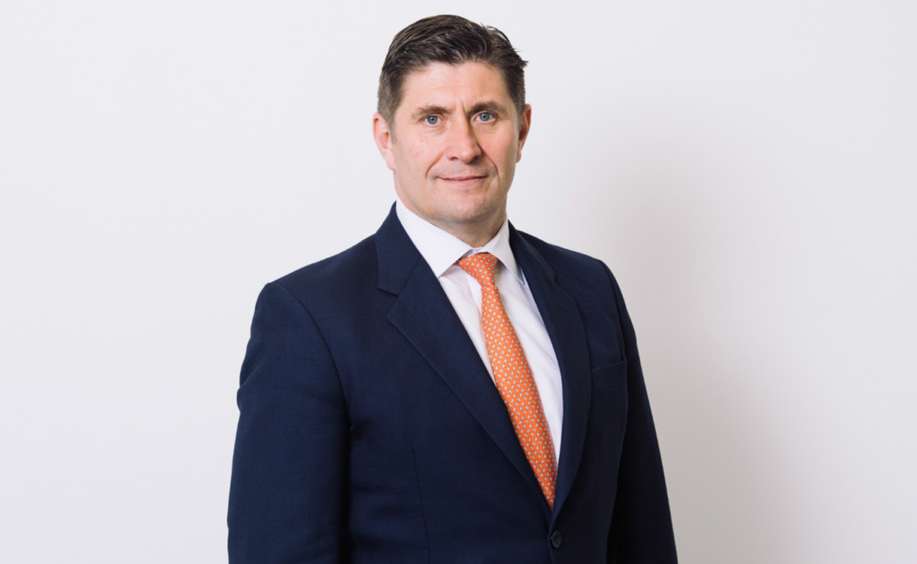 The Africa E&P Summit taking place on the 22nd and 23rd September will see Ed Reed engaged in a fireside chat with Seplat's CEO, Roger Brown.
They will discuss how exploration industry has changed during his career, the disruptive forces at play in today's market, and how E&P companies can embrace this disruption to form successful African energy companies of the future. Here are some questions we posed to Roger in advance of the Summit.
1. Seplat is the largest independent oil company in Nigeria. What impact do you expect the recently passed Petroleum Industry Act (PIA) to have on the company and the oil and gas sector in general?
The PIA is Nigeria's boldest attempt at revamping the Nigerian oil & gas sector to expand the government's revenue base, increase investment opportunities and promote transparency efficiency and administrative reform. The uncertainties surrounding the terms and protracted delays in passing the bill (about 12 years) has delayed or cancelled several oil and gas investments. The President recently estimated a $50billion loss of investment in 10 years.
The PIA provides flexibility of conversion (excluding for marginal fields) enabling companies to assess the impact on various business segments and map out its timing of conversion. The presidential implementation committee has the job of providing clarity on the fiscal provisions over the next couple of months. It is too early to make a definitive statement on the impact for Seplat. Some of the note-worthy positive changes in the PIA are:
· Introduction of dual tax regime– Hydrocarbon Tax (HCT) of 30% and CIT 30%
· Condensates now subject to CIT only compared to current PPT rates applicable.
· Shift from flat 20% oil royalty to Tranched royalty by terrain from 5% – 15%
· Reduction in Gas royalty from 7% to 5% and a further reduction to 2.5% to domestic gas suppliers.
The above terms will help improve project economics and stimulate investments. However certain provisions of the PIA do require clarification. These include:
· The mechanism of 65% Cost-Price-Ratio as a means of controlling cost and guaranteeing minimum HCT to government.
· Introduction of a relinquishment clause of up to 60% of acreages of existing OPLs and OMLs.
· Condensates being subjected to royalty despite the upstream-midstream separation
At the sectoral level, the Midstream and Downstream Gas Infrastructure Fund will help develop the gas infrastructure required for Nigeria to utilize its massive natural gas potential, mostly in the area of LPG and CNG distribution.
The establishment of the 3% Petroleum Host Community Fund could bring about the much-needed social impact for host communities which will in turn foster a more stable and secure operating environment. Seplat has practiced a similar model from its inception and the results have been very successful, both to Seplat and our host communities.
2. Before joining Seplat, you had a long career in financing energy projects in Africa. With some financial institutions now backing away from lending to hydrocarbons projects, how do you expect this to affect the financing and feasibility of upstream projects in Africa?
Due to the increasing focus on ESG, lending in energy projects will become more challenging globally and this will impact upstream projects in Africa. In practice, this will result in fewer lenders committing to upstream developments and, likely, lower overall levels of commitments from those lenders. Having said that, many of our financing partners (equity and debt) are committed to the continued development of Sub-Saharan African economies and understand the nuances of these developments (for e.g., a gas processing financing onshore Nigeria that results in the displacement of diesel fired generators is very different from a shale development in the US).
These financiers are therefore increasingly focused on disclosure by companies like Seplat to identify such differences. As Seplat we have also changed our strategy to take advantage of the opportunities presented by energy transition in Nigeria.
3. Some IOCs have started exiting Nigeria, what does this mean for indigenous oil companies and the future of the country's hydrocarbons sector?
The exit of IOCs or the rationalization of their Nigeria portfolios were in large part necessary for the birth of indigenous players like Seplat. Pre-2010 production from indigenous companies was ca. 120Mbopd of oil and 40MMscfd of gas, by 2017 they accounted for 370Mbopd (208% growth) of oil production and about 640MMscfd of gas (1500% growth) – data source is Woodmac. In terms of spending, Indigenous companies spent about US$10.4billion on acquisitions over the same period. These statistics are a demonstration of the increasing prominence of indigenous companies to the oil and gas sector. Typically, these divestments have also come with transfer of knowledge and capacity from the IOCs to the independents. Changing global energy mix is today a key factor informing IOCs energy decisions in this regard.
While oil and gas will account for a lesser share of global energy mix, what is clear is that the pace of this transition will be much slower for Africa as a whole and Nigeria in particular given its current relatively low energy consumption vis-a-vis growth trajectory. Seplat as a leading independent will continue to develop its strategy in response to energy transition and grow its understanding in the renewable energy space. Seplat also recognises the key role that hydrocarbons must play in funding Nigeria's growth and energy transition going forward and will continue to play its role as a responsible steward of Nigeria's oil and gas assets, expand its gas capability and supply footprint in the domestic market.
4. The Nigerian government has declared the next 10 years 'the decade of gas'. What is Seplat's gas strategy for the next decade?
The Government sees gas as the energy transition fuel and plans to improve the domestic gas market via ongoing infrastructure capacity growth and strong policy support such as – National Gas Expansion to help stimulate investment in the LPG and CNG gas value chain in Nigeria; Gas Flare Commercialization Program to facilitate additional sales of gas to the grid from flare sites and gas provisions in the PIA.
Seplat is therefore taking significant strides to lead the energy transition drive amongst its peers locally by making deliberate strategic choices in the development of Nigeria's gas resources to accelerate the replacement of diesel and biomass with reliable, low-cost energy to facilitate social and economic growth.
Through our midstream business, Seplat is currently evaluating opportunities for 3rd party gas development across several fields and capitalizing on this infrastructure capacity growth (currently c.500MMscfd and reaching ca.800MMscfd by 2023). This involves expansion and development of gas processing capacity to provide an outlet for stranded gas in proximal acreages. We also plan to integrate along the gas value chain into LPG/CNG distribution for industries and NGVs (natural gas vehicles). These new gas markets will have the potential to displace extensive amounts of biomass used for cooking by most households and supply gas to power Industrial parks, large manufacturing plants, universities, hospitals etc.
5. As part of your aim to be a leader on climate change in the Nigerian oil and gas industry, Seplat has set a goal of eliminating gas flaring by 2023. How will you achieve that?
Gas flaring forms the bulk of Seplat's GHG emissions, accounting for 90% of the Scope 1 and 2 GHG emissions. However, we plan to end routine flaring by 2024 through flares-out projects together with a focus on maximising the gas-to-grid for productive use.
We will therefore continue to further evaluate and identify the potential value of establishing a position in the carbon credits market.
6. Last year Seplat changed its name, dropping the word Petroleum, and created a New Energy Unit, foreshadowing a move into renewables. Which renewable technologies hold most promise for you, and does hydrogen feature on Seplat's agenda?
Seplat as an organization is committed to energy transition and intends to be a major player in the renewable energy space, harnessing the abundant renewable energy resources available across Nigeria. The sun is Nigeria's most abundant natural resource and the advancement in technology is improving its cost competitiveness and efficiency in power generation. It is noteworthy that Nigeria's off-grid solar has an expected market growth capacity CAGR of 26% (2020-2040) and is projected to be worth nearly $17 billion by 2040. The sector is currently enjoying aggressive public sector support through the National Electrification Project (NEP), World Bank and African Development Bank who are promoting off-grid solar to increase access to electricity across Africa. Seplat's focus is to create an off grid solar power distribution business to supply the commercial and industrial (C&I) sector and micro-grid which offers solid growth potential with long-term revenue generation visibility.
Furthermore, we are currently in the process of decarbonizing our upstream operations and investigating the implementation of alternative renewable sources to displace diesel powered generators to ensure optimal power utilization and efficient energy usage.
As regards Hydrogen, Seplat currently considers this as a complex and costly option, and we are not presently considering it as a viable source of clean energy for Nigeria.
7. The company's growth strategy says that in the longer term Seplat may pursue assets outside Nigeria. Which countries do you see as most interesting?
Seplat's strategy currently focuses on Nigeria, and we are not pursuing opportunities in other countries.
8. You have been CEO for Seplat for just over a year now. What is your vision for the future of the company?
Seplat over the last 11 years established itself as a leading independent Nigerian oil and gas company through its robust asset base, year-on-year oil and gas production growth and strong financial performance all supported by a world-class board and governance.
Seplat is now well positioned to become the national energy champion leading energy transition by supplying accessible, reliable and sustainable energy that drives social and economic prosperity.
9. What do you hope to get out from attending the Africa E&P Summit on 22-23 September?
The Africa E&P Summit is Africa's Premier Global Oil, Gas & Energy Conference, and Seplat Energy is delighted to be participating as a Platinum sponsor.
We are looking to leverage the platform to drive our thought leadership position as a leading Nigerian independent energy company, with a strong bias for value creation and retention for all stakeholders in the business.
Our renewed commitment to global best practices in the areas of energy transition and business sustainability, which has informed our change of name from Seplat Petroleum Development Company Plc to Seplat Energy Plc will be a major highlight for us as we feature in this year's summit.
10. On October 7th 2021, your company will host the 2021 Seplat Energy Summit. What are you hoping to achieve with this event that made its successful debut last year?
On the 7th October, Seplat Energy will be hosting the second Seplat Energy Summit. The theme of the summit is: Global Trends in Energy Transition and the Africa Perspective. We have some fantastic speakers including Daniel Yergin, the Pulitzer Prize winning author and energy commentator. Based on his latest book, "The New Map: Energy, Climate, and the Clash of Nations" , Dr. Daniel Yergin takes the Seplat Energy Summit participants on a riveting and timely journey across this new map, illuminating the great issues of geopolitics and energy in our era of rising political turbulence and pointing to the profound challenges that lie ahead.
We will also be joined by Damilola Ogunbiyi – a Nigerian-born sustainable energy advocate. She is the Chief Executive Officer of Sustainable Energy for All, the Special Representative of the Secretary-General for Sustainable Energy for All, and Co-Chair of UN-Energy. She speaks on "Balancing Sustainability Revolution with Energy Poverty- Lessons from around the World".
Nigeria will chart its own energy transition journey but improving access to energy will be essential to its economic growth, and given Nigeria's increasing importance in Africa, success or failure in addressing this challenge will have global implications. A panel of experts examines Driving Energy Transition in Nigeria, The Change Paradigms.
During the summit we will be launching our new Seplat Energy brand. You can also sign up to watch through Seplat Energy's corporate website. We look forward to seeing you there.
The Africa E&P Summit will take place in London and online. You can find out more at www.africaepsummit.com.
Recommended for you

Nigeria scaling up deepwater, LNG plans, NNPC boss confirms