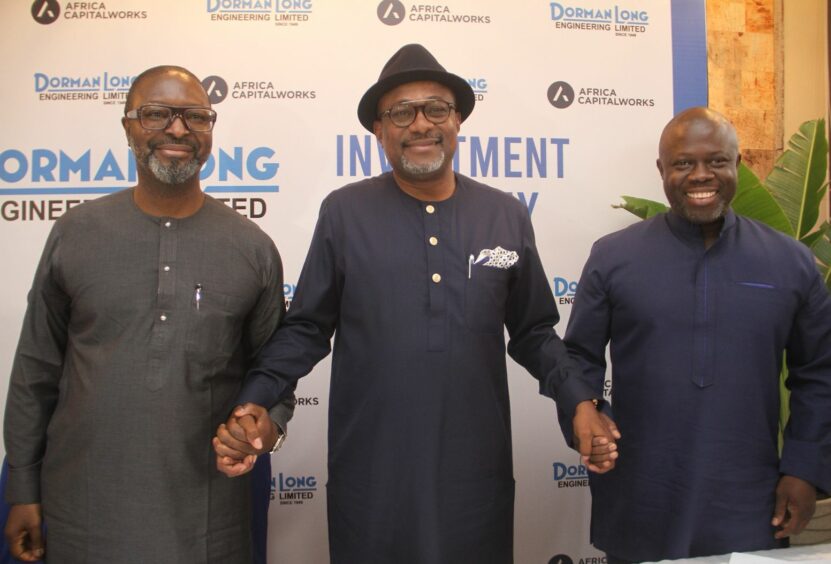 Africa Capitalworks (ACW) has made a "significant" equity investment in Nigeria's Dorman Long Engineering.
The engineering company's chairman Timi Austen-Peters said the investment was the start of a new journey for Dorman Long. "I am delighted in the vote of confidence executed by our partner, ACW".
The new investor brings a "complementary skillset, strategic insights and differentiated value proposition as a permanent capital vehicle. We look forward to accelerating the implementation of our growth plans and expanding our rich range of capabilities and geographical presence."
Austen-Peters went on to note the continued work of the Dorman Long team. They have demonstrated "resilience to overcome economic challenges, including cyclical oil prices, the COVID-19 pandemic and the business environment in Nigeria".
Dorman Long has three manufacturing facilities in Lagos, at Idi-Oro, Agege and Victoria Island.
ACW's managing partner Nana Sao said the investment would support Dorman Long in its next phase of growth. Dorman Long "has built a strong reputation over 70 years of operating in Nigeria and its manufacturing facilities have internationally-recognised quality and product certifications".
Dormen Long has worked on a number of oil and gas projects, Austen-Peters noted. These included Egina and Nigeria LNG (NLNG) Train 7.
The company has also recently noted involvement in training for locals in Imo State at the Shell-backed ANOH project.
Nigerian Content Development Monitoring Board (NCDMB) head Simbi Wabote also spoke at the ceremony.
"Thank you AMCON for keeping Dorman Long alive. Thank you, Africa Capitalworks for what you have done with Dorman Long. This investment gives hope to indigenous contractors and what we are doing with local content policy in the oil and gas sector. I am look forward to celebrating 100 years of Dorman Long," he said, according to a report in Leadership.
Recommended for you

TotalEnergies' Ikike reaches first flows