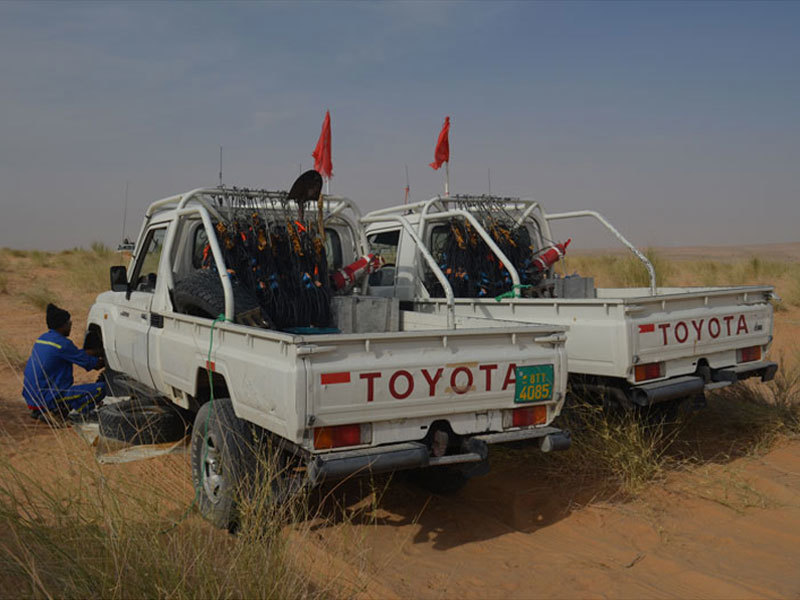 Savannah Energy increased revenues and adjusted EBITDA on higher volumes but is waiting a number of catalysts for change.
Adjusted EBITDA reached $91.5 million in the first half of the year, the company reported, up from $89.2mn for the same period of 2020. Total revenues reached $116.5mn, from $114.6mn.
Savannah has eyes on two potential triggers that could have a real impact. The first is a deal with ExxonMobil, which would see Savannah buying into production and midstream assets in Chad and Cameroon.
It would structure this as a reverse takeover, the company said in early June. Talks are ongoing, Savannah said.
The second trigger is the construction of the Niger-Benin pipeline. A Savannah representative said the company was "very excited about the significant benefits the Niger-Benin export pipeline, due to be completed in 2022". The pipeline will provide an export route for Savannah's discoveries in Niger.
"Significant progress has been made on the pipeline throughout the year with the initial capacity being a significant number, which means Savannah's future production in Niger will be able to be monetised easily," the official said.
Niger combined Savannah's four licences into a single PSC on September 29. It also approved the extension of the licence for another 10 years. Savannah said this set the stage for new investments in the R3 East project, due in 2022.
This involves first stage production of 1,500 barrels per day. It will truck the crude to the Goumeri station and then pipe it to the Zinder refinery.
Gas baseline
Savannah's revenues stem from fixed gas contracts in Nigeria, under take-or-pay contracts. This protects the company when prices are low, as seen in 2020. However, when prices rise, the company does not see the upside. Until, that is, production begins from its Niger assets.
Savannah carried out exploration in 2018 in Niger and submitted a development plan to the government in 2019. First production will go to local demand, but the new pipeline should be ready in 2022. Savannah has said it expects to be able to access spare capacity on the link.
In Nigeria, the company did begin drilling a new gas well on the Uquo field on September 21. It expects to be able to increase supplies to local demand through a combination of drilling and a compression project at the Accugas facility.
Its Nigerian production increased by 6% in the first half, reaching 22,600 barrels of oil equivalent per day. This was up from 21,300 boepd in the first half of 2020. Uquo represented 88% of this total.
The company's operational performance has been "excellent", said CEO Andrew Knott. This is "important to all our stakeholders as we continue to play a vital role in driving economic growth and living standards in our countries of operation.
"This growth is set to continue as we progress discussions with ExxonMobil with respect to the proposed acquisition of its entire upstream and midstream assets in Chad and Cameroon and begin an anticipated new investment programme on our Niger assets, over which we are pleased to have agreed terms for an extension of up to 10 years."
Recommended for you

Savannah battles challenges, pushes back South Sudan