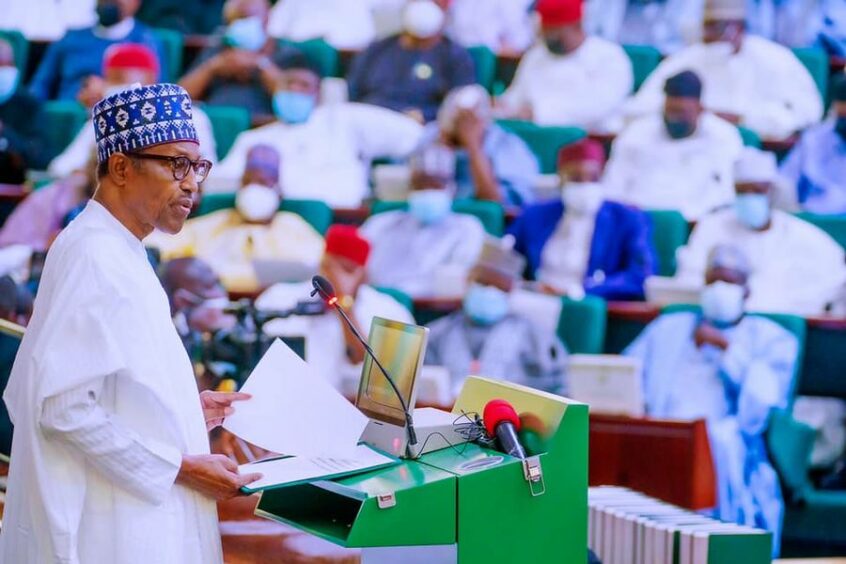 High fuel prices have continued to put pressure on Nigeria's coffers, cancelling out oil price gains for Nigerian National Petroleum Corp. (NNPC).
Nigerian President Muhammadu Buhari set out the challenge facing the country in a speech today. Retained revenues to the federal government were 2.61 trillion naira ($6.3 billion) as of the end of July. This was 34% below the target, Buhari said.
Oil and condensates production was running at 1.7 million barrels per day, while Bonny Light averaged $68.53 per barrel.
The 2021 budget had been based on production of 1.6mn bpd and an oil price of $40 per barrel.
Oil revenues to the federal government were 51% below target, at 570.23bn naira ($1.38bn).
Buhari attributed this miss to a shortfall in production "as well as significant cost recovery by NNPC to cover the shortfall between its cost of importing petrol and the pump price". Concerns about NNPC were flagged in the company's annual results in September.
The Petroleum Products Pricing Regulatory Agency (PPPRA) set out a plan to move to market pricing, rather than subsidised, in March 2020.
However, higher oil prices and the exchange rate pushed fuel prices above 145 naira ($0.35) per litre. As a result, opposition mounted to the deregulation.
"Government had to suspend further upward price adjustments while engaging Labour on the subject. This petrol subsidy significantly eroded revenues that should have been available to fund the budget," Buhari said.
Looking ahead
In 2022, Nigeria will base its budget on an oil price of $57 per barrel and production of 1.88mn bpd. This latter figure includes 300,000-400,000 bpd of condensate.
Buhari also said the official exchange rate would shift from 379 naira to $1, to $410.15 per $1.
Total oil revenue is expected to reach 3.16tn naira ($7.7bn), while the government will spend 16.39tn naira ($39.86bn). Buhari said the government planned to cover the deficit primarily thought new debt, of 5.01tn naira ($12.2bn).
Despite some concerns, the president said this debt level was "still within sustainable limits".
Analysis from PwC found debt servicing accounted for 3.27tn naira ($7.9bn) in 2020.
Recommended for you

SERAP files suit against president over mismanaged refineries