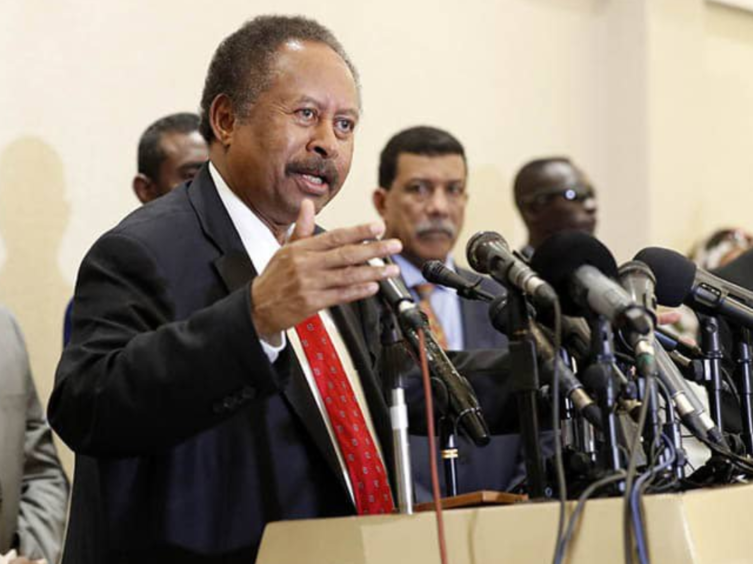 A military coup is seemingly under way in Sudan, with security forces having detained Prime Minister Abdalla Hamdok and various ministers.
The military arrested Hamdok after he refused to support the coup. At least 10 politicians have been arrested, according to local reports, including Khartoum Governor Ayman Khalid.
Pro-military forces had been staging a protest at the presidential palace for a week or so.
An attempted coup failed on September 21.
Following the attempted coup, Hamdok had called for reforms to the army.
General Abdel Fattah al-Burhan appears to have taken power. The officer sat on the Sovereign Council and had been named by some demonstrators as their preferred choice.
Al-Burhan announced a state of emergency and the dissolution of the government. The general said civilian government would not return until a successful election, due in 2023.
Not happy
The US has raised concerns on the reports of the coup. Special Envoy for the Horn of Africa Jeffrey Feltman expressed "alarm" at reports of the military takeover. Such a move "would contravene the Constitutional Declaration and the democratic aspirations of the Sudanese people and is utterly unacceptable".
The US issued warnings before the coup and has now threatened to freeze aid. The military plotters went ahead despite this.
The United Nations representative in Sudan has called on security forces to release politicians immediately.
— Volker Perthes (@volkerperthes) October 25, 2021
The Arab League has also expressed concern about the coup. It has demanded Sudanese parties abide by the transition agreement.
Sudan appears to have restricted internet access, similar to its actions in 2019.
Update: Internet service remains cut in #Sudan hours after the detention of Sudan's transitional leadership and reports of a military coup.

Network data show connectivity flatlining at 24% in the country's most severe blackout since the 2019 massacres.

📰https://t.co/uVVZKchH5S pic.twitter.com/PDLnN15Zhd

— NetBlocks (@netblocks) October 25, 2021
There have been reports of stoppages in the fuel supply chain. A tribe in the east has blocked roads and the Red Sea port in protests throughout October, although there have been reports this may be coming to an end.
Heightened risk
The UK Foreign, Commonwealth & Development Office (FCDO) said its Khartoum embassy was following up on reports of arrests.
"Protests are likely, there are reports of internet and telephone service blockages, and there is a heightened risk that the situation in Khartoum and elsewhere in Sudan could deteriorate rapidly," it advised.
"You should consider minimising your movements, avoid all demonstrations, monitor media coverage and follow the advice of the local authorities."
The previous regime, led by Omar al-Bashir, fell in April 2019. A civilian leadership emerged, in an uneasy peace with the military.
Protests on October 21 last week saw Sudanese citizens objecting to the prospect of a return of military rule.
A statement from the Central Committee of Sudan Doctors this morning declared "full readiness" to defend the democratic transition.
The group called for a general strike and civil disobedience. It also said doctors would halt all non-emergency work and completely halt work in military hospitals.
The UK launched a new strategic dialogue with Sudan in October. France has also held new talks with Sudan this month.
Updated at 9:58 am with FCDO warning. 
Updated at 4:52 pm with confirmation of arrests, US response and fuel interruptions.