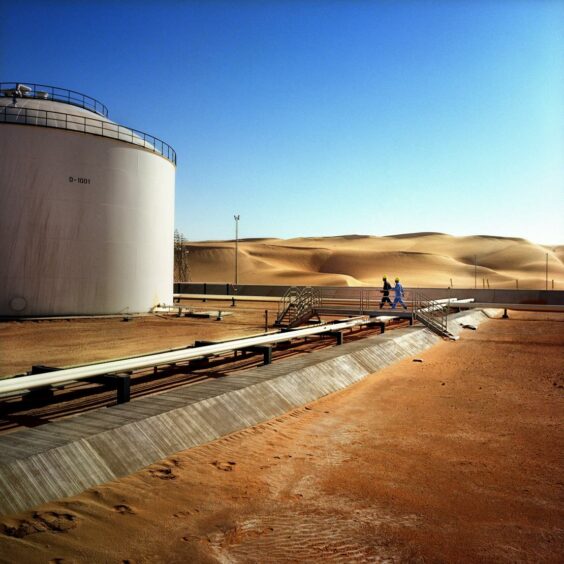 Libyan Prime Minister Abdul Hamid Dbeibeh intends to run for president, he announced at the weekend, while also seeming to back a sale of a stake in Waha Oil to TotalEnergies and ConocoPhillips.
Libya is due to hold its presidential elections on December 24. Dbeibeh appeared on Libyan television reports signing documents with the Electoral Commission in Tripoli on the weekend.
Other contenders include Saif al-Islam Gaddafi, General Khalifa Haftar and Speaker of the House of Representatives (HoR) Aguila Saleh.
Libya had also been due to hold elections for the legislature on December 24 but it has pushed these back until January, at the earliest.
Given the divided nature of Libyan politics, any winner would face hurdles.
Haftar led the Libyan National Army (LNA) in an attempt to seize Tripoli in 2019-20. While this was unsuccessful, people in that area would be unlikely to accept his presidency, should he win.
Verisk Maplecroft's North Africa analyst Hamish Kinnear predicted that Haftar's candidacy might spark election boycotts in western Libya.
"Should Haftar win an election held amid mass boycotts, the legitimacy of his victory would be widely disputed and even rejected outright by rival armed groups," Kinnear said.
"It is also unlikely that Haftar would accept the victory of a rival. He has refused to submit to civilian authority since launching a coup in 2014."
Saif Gaddafi might be able to win support from some parts of the country, with his clear references to the stability of before 2011. However, those who rebelled against his father – particularly in Benghazi – would be opposed to such a move.
International powers imposed sanctions on Saleh for his opposition to the Government of National Accord (GNA) some years ago. Sanctions were lifted this year.
Waha sale
Dbeibeh has had some success as prime minister but there have been accusations of corruption. A leaked United Nations report seemed to suggest he had paid for political support in his run for the premiership.
A leaked letter emerged on social media over the weekend appearing to show Dbeibeh endorsing the sale of Hess' share in the Waha concession to TotalEnergies and ConocoPhillips.
The letter, dated November 9, said the Technical Committee for Oil & Gas Affairs had evaluated the offer for the 8.16% stake in Waha.
"I have decided to support the purchase of the Hess interests as proposed by TotalEnergies and ConocoPhillips in their letter dated 30 April 2021," the premier's letter said.
Contributions
It did, though, call for more contributions to be paid to the Libyan state. Under Article 17 of the petroleum law, the two buyers should pay $45 million to a Libyan government entity. This would be used for "youths and sports", the letter said, to "enhance government programs related [to] stability, prosperity and the new opportunity for brighter future for Libyans".
The letter also called for TotalEnergies to "redirect" $15mn of its CSR commitment, made in 2019 as part of its deal to buy Marathon's interests, to the same Libyan entity.
The letter did not name the Libyan office that it had called to receive $60mn.
TotalEnergies and Conoco have 16.33% each in Waha, while National Oil Corp. (NOC) has 59.16%. Hess' net share of production was 19,000 barrels of oil equivalent per day in the third quarter of this year.
The French company bought into Waha in 2019. It agreed to pay $450mn for Marathon's stake, while also making a $150mn CSR signature bonus commitment.
A group of politicians in the HoR have objected to the sale. They have called for Libya to pre-empt the sale. If it goes ahead, they have threatened to launch an investigation. They will take "measures to stop the deal, protect the country's wealth and hold everyone concerned accountable".
A letter from the group claims the sale would violate Article 2 and 17 of the petroleum law.