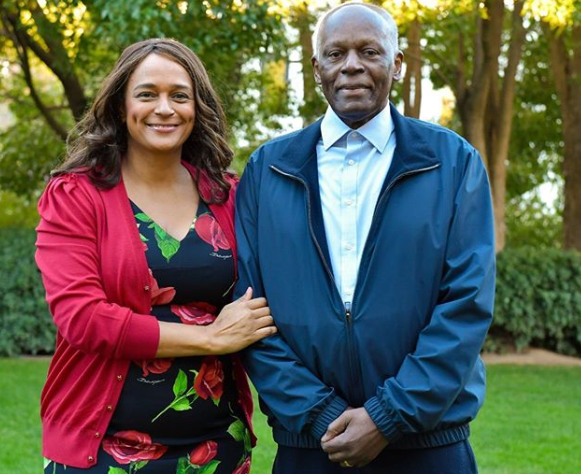 The US has announced sanctions on a number of Angolan officials, including Isabel dos Santos, the former head of Sonangol and daughter of former president José Eduardo dos Santos.
The US named Isabel dos Santos "for her involvement in significant corruption by misappropriating public funds for her personal benefit". The move prevents Isabel dos Santos and her family from visiting the US.
A court ruling in July criticised her efforts to secure a stake in Galp, of which Sonangol disputed the ownership.
The International Consortium of Investigative Journalists (ICIJ) reported substantially on her in 2020, based on the Luanda Leaks.
The US State Department named Isabel dos Santos, but she was not included on the Treasury list of sanctions.
Vinson & Elkins partner Fry Wernick explained the two departments "impose different types of sanctions and their regimes serve different purposes".
The State Department naming allows the US to deny entry to people involved in corruption. "But as far as I can tell, it is not imposing any additional or financial sanctions per se on these people," Wernick told Energy Voice.
The travel ban, he said, is in some respects, "a relatively light touch". Sanctions from the Treasury are more serious as "they effectively deny people and companies the ability to transact with US companies or participate in the US financial system".
Being placed on a list by the Treasury "likely involves a higher standard of evidence before such action is taken", he explained.
"These sanctions will give hope to many Angolans and pre-empt Angolan officials from using public funds for their own benefit while many still live in extreme poverty, without access to clean water, education and healthcare services," said Florindo Chivucute, executive director of US-based Friends of Angola.
US strategy
US President Joe Biden said this week that corruption threatens the US' "national security, economic equity, global anti-poverty and development efforts, and democracy itself". Tackling corruption "can secure a critical advantage for the United States and other democracies".
Biden was speaking as the US released its Strategy on Countering Corruption. This sees the country modernising its efforts to fight corruption, curbing illicit finance, targeting individuals and supporting multilateral efforts.
The US named a number of people around the world, including Isabel dos Santos, in line with its Global Magnitsky sanctions programme.
Cochan and beyond
It also named other Angolan officials, largely linked to the administration of former president dos Santos. These include Leopoldo Fragoso do Nascimento, known as Dino, the former head of communications, and Manuel Helder Vieira Dias, known as Kopelipa, a former general, for "their involvement in significant corruption through the embezzlement and misappropriation of billions of dollars in state funds for personal benefit".
The notice went on to name the two men's wives and children as being specifically designated.
The US government linked the two men to collusion with Sam Pa in misappropriating funding for infrastructure, including through phantom projects. The US named Pa in 2014 for his activities in Zimbabwe.
It also named four companies linked to Dino: Cochan SA, Cochan Holdings LLC, Geni SARL and Geni Novas Tecnologias SA.
Trafigura was previously working in Angola via a venture with Cochan. The trader bought out Dino's shares in March 2020.
Trafigura has reported that Cochan Holdings' stake in Puma Energy has been reduced to 3.26%. "Neither Cochan Holdings nor Leopoldino Fragoso do Nascimento have any managerial nor operational input into the business," the trader told Energy Voice.
Dino and Kopelipa have undergone investigations in Angola. Jornal de Angola reported, in October, that the two men had been linked to China International Fund (CIF). They have handed back various assets to the state, including shares in Biocom, a venture which includes Odebrecht and Sonangol.
Updated at 12:42 pm to clarify Treasury did not name Isabel dos Santos.
Updated at 1:33 pm to clarify Cochan Holdings' stake in Puma Energy.
Updated at 4:34 pm with comment from Vinson & Elkins Wernick.
Recommended for you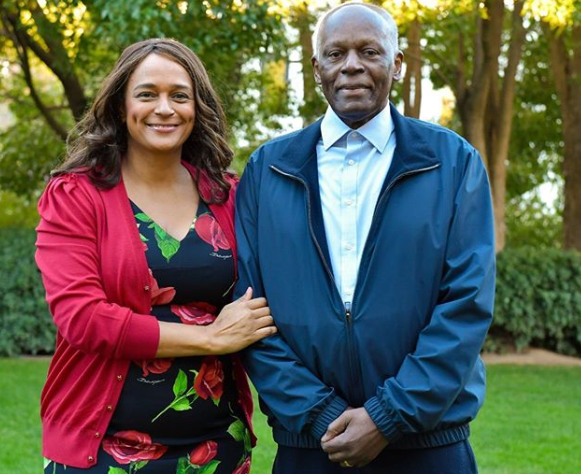 Sonangol probe reaches BCG, PwC in Portugal